---
How to Improve PPC ROI With 10 Best Practices
by
Are you looking for ways to improve PPC ROI? Well, let us tell you that you're not alone in that endeavor. Because even if you think hard about it, is there anyone who isn't always finding ways to improve the ROI they get on anything — and not just PPC?
The are lots of ways that you can do in order to improve your PPC campaign.
Well, that's why we have this guide written down for you today. You may not be able to apply every single one of them (only what your business really needs), but you may actually find a cute little nugget that would change the game for you and your business.
Below are the best practices that you can use in improving your ROI, there are lots of ways you can use in order to fulfill your goals with your online marketing.
The Best Practices to Improve PPC ROI
Let's kick off the guide with a few facts that are well worth taking in.
When it comes to Google's text average rate of conversion is lesser than 3% while display ads are lesser than 1%. In PPC, the industry is a lot more competitive. And getting a decent ROI on Ads is a lot tougher.
Although this world is competitive and a lot more complicated, you can still work out on this. there are still ways on how you can compete.
We will provide you with the best practices on how you increase your ROI:
#1 Optimize the Website First
We're sure the importance of optimizing your website for better findability and greater user experience isn't lost on you. Think about it. Are you directing your mobile traffic towards a horrible mobile experience?
If you are, then you are wasting its click cost. And as you know, you are not maximizing Google Ads ROI.
Remember those mobile users who are about 74% left when a website is not working with the mobile first. Simply, it is not mobile-friendly. And with this, it can lead to a decrease in your click-through rates.
When your website's loading speed is slow; if it's a nightmare to navigate through; if it's unnecessarily cluttered with irrelevant types of content… You're wasting your Ad spend, the clicks, and the effort you're putting into campaigns that won't be effective all because your site isn't ready to receive your high-quality visitors.
Apart from paying for the clicks that didn't even have a chance for conversions, Google is simply watching.  This bad user-experience can lead to lowering your quality score.
The lower the score, you are likely to pay for that click which can definitely destroy the returns in just a blink. Knowing this now, focusing on website optimization for user experience now makes sense in regard to importance, right?
Three important things about website optimization that you need to take account of are:
Speed testing
Start with testing your site using Page Speed Insights Tool of Google. It can lead to showing your site's speed. It can also provide you on improvements or suggestions to make to speed up your website.
You truly need to improve your website speed since it has a great effect on the user experience and can affect your ROI.
It is best to make a move now, not just for the PPC campaign but for the effectiveness of your website.
Easier navigation
Revisit your entire website. Go from page to page. Or better yet, get somebody outside your team to evaluate the website's navigability for you.
Observe and see if they can easily locate where they can go. Check the options and choices that you offer. Are you making them to hard decisions on where they can go?
And if it's needed, work on minimizing your menu.
Site testing on Various Platforms
Responsiveness is a huge factor to determine the success of a website. Are the texts bigger enough that they can see? Will you need to do some scrolling in order to view the overall site?
Again, it would be ideal if you could get a hold of someone outside your team, and find out how your website appears to them. Keep in mind that more them half are looking at your webpage through mobile devices.
Simply do some fixing on the functions that have issues. You can also use Google's mobile-friendly tool.
Therefore as a start, it is vital to work on your website first before setting up a campaign, your website can mean a lot of difference in your campaign. It is vital that you also consider your audience in working with this step.
It is vital that you know your business core and your unique selling proposition and most importantly must comply with your audience requirements.
#2 Understanding the Concept of Quality Score
The majority of best practices to improve PPC ROI in this list will work on improving the QS of your campaign. Before you get all jazzy about the quality score, you need a clear understanding of why you need it, and why it should be a part of your concern.
So let's get this straight. The quality score you achieve can either increase or decrease the cost-effectivity of your campaign.
You can either quit in running your ads since it doesn't make sense to you financially. Or simply fix whatever issues you have with your website and your campaign.
A little tip. Google is really hoping you're working on the latter.
So, how exactly does Google determine the quality score?
QS can fluctuate or increase:
CTR: Your ad copy was featured based on your target keywords but it fewer clicks making your ads appear irrelevant.
Keyword relevance: You wouldn't want to post ads about software tools in a website that's clearly all about fashion, right? Irrelevant things just don't make sense. And Google is smart enough to understand that.
Landing page performance: Google utilizes analytics in determining how your users respond to a page. Involvement does not only stop when a person clicks.
Ad text relevancy to searchers: Google can deduce that it's unrelated if people do not click your ads. Or for instance, they will just click and will leave because they want something which is not found on your site.
The following factors are what Google uses in rating your ads with a scale from 1 up to 10. Where in 10 means the best and 1 as the lowest.
Even when you are working for fixing things, it still needs time for recovery having a bad UX or user experience. in updating your score you must really be improved in terms of your user experience. Changes don't come instantly just because you made corrections to your UX design.
So, if you are struggling with your campaign, you must resolve this as soon as possible.
#3 Quality Score Affecting PPC ROI
So, you have an awesome quality score. What is going to be the advantage of having higher QS then?
Getting a score of 7 or having a higher score it will lead to a discount compared to having a low score. If it's getting lower your cost would truly increase.
You may be mad at Google for demanding so much from you and your efforts to create the perfect internet ad campaign. But you should know that they are valuing this approach since they value its users, It's nothing personal. Just business.
Finally, if this thing goes worst, you will simply have a disaster in your conversion rates.
So, since that's been clarified and the negative is out of the way, let's go back with the solutions.
It's vital that you understand how your quality score can affect your ROI. You must always consider the relevance to your campaign.
#4 Connect Landing Pages With Proper Ads
Google highly recommends creating customized landing pages in each of your PPC ads. Aligned landing pages provide users with seamless user experiences.
This is why it's not advisable to redirect your clickers to your homepage. You'll honestly leave them feeling lost. They were expecting to be taken to a page that reflected on what your ad text promised — not a homepage where they have to navigate to find what they were looking for.
For clicks that generate conversions, you must learn how to harness that flawless transitions.
But aside from results from certified researches, expert marketers also know that creating individual landing pages in each PPC ad are worthy of your investment.
Let's say, for instance, when the ad deals with pediatricians, make sure that you avoid sending the ads to irrelevant targets.
This way, you have a better way of connecting with your targets especially when you have personalized landing pages.
And finally, what's the good thing about having a relevant landing page it can define how your campaign will work. And additionally, in line with this, you must consider the next step which is the optimization of the landing pages.
#5 Few Tips in Landing Pages Optimization
Take a moment to note this fact. About 52% have only checked how their landing page works. This is a piece of good news. It implies that your competitors are not doing optimization. And this is an opportunity for you.
You must check how your pages work using Analytics, an Ahrefs tool and many more.
And you can do an A/B test in order to see its effectiveness. But you need to remember that you must consider always your customer profile. After all, your ads are dedicated to your audience. A/B test is a great tool in getting some ideas for improvement.
You must make sure that to apply the following to maximize your landing pages effectiveness.
CTAs must be below your fold: Simply means that users will need to go down to see the CTA a little bit. Putting it at the very top of your pages is shouting and telling you to buy that product or sign-up with that service. You don't get to tell them what else they should know.
One offer per landing page: Too many choices confuse people, and they're more likely to take time off to think. Having only one lets you hit the head on the nail.
Menu reduction or elimination: Did you know that by removing this menu can lead to an increase in your conversion since you are going to make your users focus on your page.
A/B test always: This is useful for identifying which ones need changes, and which ones don't. So make some changes and have a comparison of the results. And in the end, apply the strategies that work the best.
You must make sure that to apply the following tips above to maximize your landing pages effectiveness. Make sure that you will always consider your audience when you are working with landing pages. After all, all your ads and efforts are dedicated to them.
Ideally, your landing page is a part of your sales, therefore you must strategically work for the advancement of your campaign.
Always remember that each industry is competitive and when you are going online you can compete with big brands but you don't have to worry.  You need just to maximize your PPC campaign and make relevant moves to achieve your goals and gain a competitive advantage.
#6 Reevaluating Ad Groups
You must check and reevaluate the ad groups. Sometimes you need to check and analyze to see the opportunities and come up with strategies that can make your ads improve. You can either make some movements or change the groupings.
By reevaluation your ads you can able to see the differences within the ad groups.
#7 Choose Mid-Range Keywords
When it comes to Google Ads, you'd be happy to know that there's a consideration when it comes to the length of keywords
Having a short keyword is not effective wherein you will have either just a single or 2 keywords. Those words can cost much; because they are less descriptive.
And unlike the practices of SEO, it's not advisable to have keywords that are long-tail in PPC. if you are having too long keywords, it's difficult to get more visibility and decent PPC ROI
Mid-ranged keywords have been confirmed as an effective one in generating relevant traffic. Be sure to include them on your campaign, and as I repeat always take your buyer persona. Don't take it for granted, have a clear vision of who your customers are and you will know how you can use the proper mid-range keywords.
#8 Adding Broad Match
This means that searchers don't need to use the whole or exact keyword in order to see your ads. It's all about adding words in various orders or adding an extra which can cause your ad appearance.
But, remember that this can go broad which can cause your ad being irrelevant. it's great that Google helps you by adding a 'Broad Match Modifier'. Therefore, it's a must also to add this. Just be sure that it is relevant and not too broader or else you can't achieve its effectiveness.
#9 Filter Your Clickers
Imagine a situation like this. you are a seller working with high-end jewelry sold in your e-commerce page then you will be paying for a click even if that person is not willing to spend above $100. Therefore, it only means that they are not your target market.
You must simply specify the starting price of your products in order to avoid unqualified clickers. For example, add a "Starting at $6000" to achieve this one. Having this specified can let you avoid those clickers that are not relevant to your campaign. You must make sure that you are on the right track when it comes to dealing with your campaign.
#10 Consider Negative Keywords
There comes a time wherein learning what you do not want to know is vital.
Expert PPC marketers advise creating negative keywords list. Make sure to constantly update your list in order to see more terms that trigger your ads.
Let's say, for instance, that you are owning a moving company. And your company has an excellent reputation. And with that, you can get higher prices. For this reason,  "Best Moving company" can be used as the keyword, and when your prospect search for "cheap moving company", you simply don't to show up in the ad.
When people are clicking on your ad, you're obligated to paying for the click. Afterward, the user will see that prices seem too high, and then they inevitably leave. But then again, if they will not click the ads, it will appear irrelevant, resulting in lower quality scores.
On the note
You have simply had lots of things that you can do in order to improve your ROI. As mentioned above there are a lot of things that you can do to improve the quality score of your ads.
As a summary, you must consider the following: you need to start with your website optimization. Make sure that you understand the concept of your quality score. You must also optimize your landing pages, reevaluate your ad groups and remember to choose mid-range keywords. As an added feature, consider also the use of broad match keywords. Make sure that you can prevent irrelevant clicks from your ads. And finally, don't forget to add negative keywords.
Recommended Posts
April 16, 2019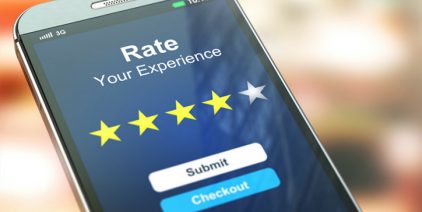 April 22, 2019