---
How to Make Your Content Stand Out Above the Rest in 8 Steps
by
In a world that's chock full of other forms of content, it's easy to fall prey to a repetitive cycle. What's even more difficult? Deviating away from the rest of the crowd and establishing that your content is different from theirs. So, will you make your content stand out from the others? What makes your brand special?
Apart from searching for what they need in the content you produce, people will also be asking questions like What makes you different? What kind of never-before-seen information do you have that would benefit me?
All About Content Writing and Marketing
Content promoting is among the most popular topics within the business industry these days. It's right up there in the priorities list of most companies. But where the idea of content promoting is not new anymore, client accessibility to whole electronic messaging become more advanced because of internet plus the same with business production.
Based on Curata, it is found out that marketer with a massive 75% wanted to increase investments on the content for the next years.
While it looks like each company in the world is working on how to produce one of a kind content but in reality is that merely a small amount of percentage are doing what they can to produce truly exceptional content, and even have the formula down pat.
Solid, informative, educational, and helpful content all wrapped up nice and neat while being promoted innovatively and creatively is the answer to what would have been mundane content into a blockbuster hit that would outshine any effort in a program for content marketing.
We know you know it. We know it too…
But have you ever taken the time to wonder at some of the successful pieces of content out there? Just look at any of the top results Google produces, or other forms of content from your favorite industry influencers.
Their content says something about them. There is always a mysterious factor when it comes to popular and trending content even if it's just words on a page or a custom infographic. But evidently, This is all about the mixture of everything. There is no such thing as a magical one.
In line with creating standout content, a lot of marketers find themselves stuck in more than a few places. Either they assume viral content as a generous sprinkle of luck. Or they presume that game-changing content can be produced via a strict yet effective methodical formula. You get what I'm talking about. Just follow some steps, and tada! Viral content!
There's truth in there to some degree. But both these are not true.
When it comes with completing the story, it requires to know the basic.
Tips in on Making Content to Stand Out
As we've mentioned, standing out in this day and age is going to take some work. And if you're after something foolproof, then there's a huge degree of research involved.
So without further ado, let's discuss these 8 practices that would work in making your content rise up out among your target audiences and catch the wandering eye's attention.
#1 Brand definition
Want to hear the truth? Of course, you do…
Think about the number of companies that exist all over the world. Many are who are working out with the same goal.
There are different stages and phases that happen in the middle of doing content marketing, and what your writers need to do is focus on featuring a high level of service. You need to make your target audience see why they need to choose yours over other brands.
So, keep in mind, that before even beginning to build your brand's image in front of your target audience, you must have a solid concept of how you want your brand or your company to appear in the eyes of all your viewers. You need to present a vibrant and compelling story for your brand. From there on out, you can then work on weaving tailored responses that you'd give into your content.
Try asking yourself these simple questions in order to a clearer brand image:
What was the inspiration that drove you in starting your business or in product creation?
What is your brand values?
What solutions you can offer?
if it will become a human, what type of person it will be?
Creating a unique story for your brands isn't just about developing an important asset but with this, you are pinpointing the main principles which serve as a guide to direct each area of organization and at the same time the content that will be produced.
#2 Creating or choosing a solid story angle
Standing out against your competitors boils down to the story angle. Of course, it's highly preferable to have sensational content, but you can still find ways to turn mundane content into something phenomenal.
So what exactly are we saying here?
In a nutshell, the advice in point number 2 centers around your brand's creative capacity. Something new and fresh that concerns people's everyday lives are an attractive trait. In finding your story angle, don't forget to take your target audience's self-interest into account. Because people are attracted to things that can benefit them. And if you want to sell your brand — and sell it well, you need to tell a story that benefits the rest of the human race.
If you got a good story angle you can truly make a difference and a unique message out from it.
So, start thinking.
#3 Proper channels for better distribution
We've talked multiple times about placing your content at the right places. Because failing to do so can result in massive volumes of useless content that nobody bothers to even glance at. Which brings me to this point:
Among the basic and most important rules of content that performs extremely well is be able to position it in front of the most welcoming eyes. So, really,  it is all about placing your content at the right avenue and at the appropriate time.
When it comes to the channels that are can be used in content distribution,  you don't have a shortage of choices. They range from sites use in microblogging like from Tumblr to the more mainstream platforms like Facebook and LinkedIn. Each content distribution platform having unique visitors and ways for content consumption.
You can let your content strategy reach the fullest potential. To do that, you must work on a content that's that is inline with specific social media platforms where you can gain engagement with your audiences at the fullest.
In the starting phase, doing this will take a great amount of testing as well as research. As a content marketer, you need to consider the type of business that you're writing for. In addition, you must know exactly where your target audiences spend their time.
You can always start by doing your competitor research. Look at where their engaging and interesting can be found. See what types of content they're distributing to target audiences. When you've done your fair share of it, you need to some test with a wide range of content distribution channels. So watch your analytics closely — especially the sources of your traffic that engage and convert better.
And on that note, we want to point out that no matter your business wanted to meet, there are different outlets for every type of content. For sure, you can find one that will fit your every need. Because if this content is not put in front of the right audience, you won't be achieving any of your goals.
#4 Education first before sales
In the advent of user experience priorities, content marketing's purpose isn't purely about pushing deals and promo. The focus is largely on creating real value for your audience.
You see, the secret in growing a constantly engaging community is about showcasing what you are expert with, your thought leadership. When you manage to do it successfully, people would be more at ease when they spend their money your services or products.
Yet the coming out with this form of content is time-consuming and pricey. But there are affordable options out there and reasonably priced too.
You can start by loading up on the best types of resources and tools, so you can share your content in different formats across other significant platforms.
Even if selling is an important element of marketing, becomes a whole lot easier when your consumers and your customers trust you and believe that you're mainly focused on creating a better life for them rather than just see them as a source of money.
#5 Demonstrate Expertise & Network reach
Many companies claim to be experts in the niche that they belong in. And even you probably claim to be a trusted authority in your own network. So, prove it. Demonstrate and share this knowledge with returning and potential customers alike. Plus, why use a powerful connection in providing content that will set a difference?
The idea is quite and relatively simple:  Use your connection and what you are expert with when it comes to the framework of your content.
Conduct your research thoroughly, write content that's appropriate in length, distribute it across your best social media channels, and take the chance to demonstrate your knowledge in every opportunity. From within the blog post to the introductory captions for your social media posts.
In addition, be sure to reach out to other authoritative networks, and spread the word.
#6 Nurture and Cultivate Your Own Voice
Whatever the type of business that you belong, you must have a unique selling point of the product and must be the basics of your message. It must be more competitive than your competitors. Let's face it. You and your competitors are all on the same boat, and you're all working with a goal to help your customers in the best way possible by offering a solution to most customer issues.
So, whatever happened to stand out and rising above the noise of the crowd and other brands now?
Well, for starters, your ability to stand out from others depends on how you can develop your own voice. It must be something that creates a connection.
One thing to take note of is that developing your brand voice does not only deals just about what you can do instantly. There is a need for you and your team to take a deeper search on your very core of your target users and think on how to you can connect with them.
A good way of doing this is to look at the business, and critically examine it like it's a living and breathing individual.
What is his/her image?
How they relate to other people?
What's the most essential thing for them?
The importance of competitive analysis can't be shrugged off here too. There are several monitoring tools that you can find online and download for free.
In achieving this it is vital that you can take a look at how your competitors work. How they are responding with their customers and always consider their tone. Check out how they engage with their users, how they speak with them. With this,  you can see a very vital approach to what you can do to create necessary changes.  This is a healthy type of research where you can gain knowledge from competitors especially with the leading one.
Find out what kind of content in which competitors are publishing out there, right along with the responses that they're receiving. Watch out about their tone, on how they are talking with their audiences, and how their audiences engage on their business. Afterward, you can use those data in creating an upgrade on your own way.
At the end of the day, your company's voice can make a difference and can set it a big difference from others:
When it comes to people's heart, there is always a special place in their heart when it comes to humor
Choose a bunch of ideas wherein your users can connect with — even relevant to your niche — and stitch them subtly within your brand.
You can try sparking some debate in order that you can be get noticed.
And when everything is done, you and your team can work on creating an outline of your voice. Point out the key traits that are present in each and each piece you publish. Always remember to be consistent with the brand voice. Because if you fail to cultivate trust with your customers, it can be difficult for some people in trusting your business and even being able to relate in the future.
#7 Be on the lookout for trendy content
Are you posting for content that already discussed by others, rest assured, that your efforts in promoting your content will not provide much help.
As we've mentioned, ensure that content is unique, trendy and compelling. You can make use of tools that you can find online, like Google Trends, to help you keep your pulse on the latest trends happening in your business industry.
Those content that is readily catching audience attention is the: how to, the list type, latest news, the trend, and having a powerful headline that will grab your target audience's attention. But in the end, you are the one that knows your audience and therefore you are still the judge of this.
#8 Personal audience engagement
Today's consumers — namely Gen Z and millennials — appreciate the brands that speak to them and relate with them personally. Nowadays has better opportunities than before. You can freely use social media in interacting with all of your target audience — even with a different purpose in mind.
Among the most important aspects of content, agenda is to bring an element of human emotion whenever your business interacts with customers. Aside from paying attention to customer issues in a timely manner, you can also write personalized responses in such a way that will easily communicate that there are real people working actively behind your business operations. Additionally, you can create those opportunities to showcase your brand's authenticity and the kind of values that were to stand for.,
And in tracking your engagement rates, a set of metrics must be uncovered and these include engagement, impact in the long run, buying intent and ROI.
Always keep in mind that your customers are the very main reason why your content exists. Therefore it is truly vital to consider all the following metrics. You must be fully aware of how you can create a connection with them and be able to come up with a strategy that is useful in the long run.
In Conclusion
Putting it simply and frankly, content marketing can be among the most effective way of bringing impact; both in the niche and the target audience itself.
After all, how you make stand out content depends on you and the amount of time you're willing to dedicate to push your brand name to the top and to garner the desired amount of recognition.
Always remember that we can have a unique way of making a difference with your brand.
Recommended Posts
March 15, 2019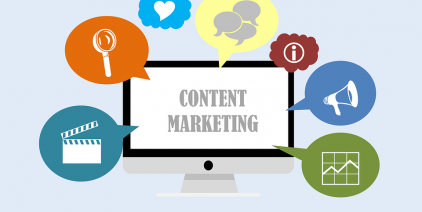 December 8, 2018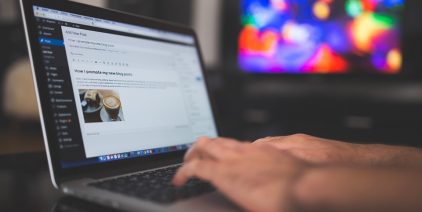 October 4, 2018