---
Essential Tools You Could Use to Fix & Protect Your Online Reputation
by
If your brand or website is present in the online search, it is vital to check your online reputation. You need to watch out on how your brand perform over the search engine result pages (SERPs). Having negative search results for your brand can happen. And there is a need for reputation repair.
It is vital to understand the anatomy of your online reputation, with this you can able to track and suppress undesirable data. You need the help of a reputation management consultant a repair plan for your brand. They can address it by adding positive content that talks about your brand.
Today, I'm going to help you on how you can fix and protect your online reputation using the best tools in town. We all know that having a bad reputation online especially for business owners can have a negative effect on the business. Users are becoming more smarter right now and they always start by searching through online.
Sometimes, you can prevent having a bad reputation. Although you have built your reputation for many years, a bad day can happen. In an instant, your business reputation can be ruined.
Online Reputation Protection and Repair Tools
Google Yourself
Start Googling your business name or brand. You can also search using the terms related to your business. In this way, you will know if you've got some negative results. Being aware of your business reputation is the very first step in fixing your online reputation.
By Googling yourself you can find out that you've got some negative reviews. Your reputation health is in the bad state if it is found on the first page of SERPs. You can truly worry about it. You might think that this can't be removed or you can't go away with this.
No need to panic, there are ways on how you can survive with this. There are tools and services that can help. You need an online reputation repair service for this one.
You might have this in getting updated with the trending and the latest content. But dod you know that Google alerts is also powerful in keeping you updated with your brand reputation? Yes, it can report to you as it happens when your brand will be mentioned online.
Setting up Google Alerts containing your brand name, business name, or search term related to your website can also help you monitor your brand's reputation. You can have the results delivered to your email as it happens.
Having Google alerts is just free of charge and very easy to set-up. All you need is to make sure that you'll open your email regularly or you'll have a powerful notifier.
You truly have to be aware at all times when it comes to the state of your online reputation. Don't take this for granted. It takes just a few clicks to set up Google alerts. Partner it with your mobile phones, so that at any moment, you can be aware of what is happening or what's the news with your brand?
It has a free version where you can monitor your brand's presence over social media platforms i.e. Facebook, Twitter, Instagram and etc. What's cool about this tool? You can monitor your brand mentions at real time.
Mentions can occur every time a keyword, hashtag or brand is used on social media. And this platform is truly helpful in covering your social mentions. This is very simple to use, it works like search engines. You can able to search for a specific keyword or your brand that you want to monitor. Just like Google Alerts, with the social searcher, you can get free email alerts. It offers also premium monitoring.
With this tool, it can able to measure the strength of the mention, like how people are actively discussing your keywords, phrases, a brand using likes or reactions, comments, and shares. It can also give you the idea about sentiments on your brand i.e. the overall attitude of users towards the posts where they mentioned brand or keyword. It also gives you an outlook about your passion score. When this is high, it means that many users or they are repeatedly talking about your brand or keywords. And lastly, it includes the reach, it measures the number of users who can see or exposed within your brand or keyword.
You don't have to search in every social media platform just to see how people talked about your brand. You can immediately respond also an act to negative reviews if necessary.
As a people search engine which organizes white pages listing, public records and contains social network information may contain irrelevant and incorrect information. Before information can mess up your brand, having it corrected is a must.
We all know that having incorrect information can lead to misleading information which can affect your brand reputation. It is definitely needed to correct those misleading information before it can cause issues within your online reputation. This gives idea also that you must not only fix your Spokeo listing but you need to recheck all your other listings i.e. directory listings.
Want to know how your brand is being mentioned over Twitter, you can use this tool. Knowing what people say about your brand over Twitter can let you be aware of how you can respond to them.
What's nice about this tool is that this is also a free tool and works as a social searcher and search engines. All you just need to do is search using URLs, domain name, a username, a hashtag or a query.
If you found out that there is a website ruining your reputation, it's time to take action. Google Search Console has an avenue where you can file a spam report.
Sometimes, you can't prevent these negative actions over you. It starts with being aware of this. If you think there is a negative SEO being done behind your back, it's time to take action.
Through links scanning, you can able to find out negative links existence. If those links were not done by you and you can't remove this manually, you need to use Google's disavow tool. This tool is under search console or webmaster tool. You need to make sure that you have connected your website with a search console account.
With the Google disavow tool, you can able to declare that these spammy links are not yours and you can't remove it manually.
want to know how strong is your website? Hubspot has its own website grader which can help you determine how you will perform over online outreach and marketing. It can check your website performance over mobile devices, search engine, security, and technical aspects.
All you need to do is fill in your website. It will show your website performance which includes your page size, your page requests, page speed, browser caching, page redirects, compression, and render blocking. Having a slower website can affect your reputation, they can increase your bounce rate. Remember, in the first place, who wanted to have a slow website? The answer is no one. Improving your website performance is truly a must.
As mentioned, it also includes your mobile status indicating your website responsiveness over mobile devices and your viewport status. We all know that traffic from mobile devices is fast growing. Therefore, mobile optimization is also a must.
This tools also include SEO elements to consider, considering: page titles, meta description, headings, and sitemap. These elements are vital in maximizing your presence over SERPs.
It also gives heads up if your website has an SSL certificate. Having one indicates that you have a safe and secure website.
The good thing about this tool is that it contains a recommendation on how you can improve further your website.
An act that can help you protect your copyrighted materials. If you have noticed or seen your materials been copied, it's time to send a Digital Millennium Copyright Act (DMCA). It includes your images, text, videos and other online materials.
Through reporting, you can able to secure your website's materials from duplicates. It will help you secure it from copyright infringement. Remember, some may use your materials for their own benefits.
Today, if you have to fight for your online reputation, it's time to stand out and feel free to share your real thoughts over a blog. Having WordPress is very easy for us. In this way also you can help your brand attain its online presence and bury negative results.
Blogging involves creating positive content. It is best if you can share your brand strength and spread this over social media.
A frequent update is needed here. It's one way also of keeping your customers about brand journey.
Having your own website can help you prove negative reviews or bad reputation online.
This tool can help you in the collection all your online reviews. What's great about this tool is that it has multi-site monitoring, which is ideal for websites with different branches across the world.
Comparing your rank over competitors is also present on this tool. It can also notify a business if it will have a new review. Replying to the review email is also possible.
Having a comparison over competitors lets you acknowledge your standing when it comes to reviews. In this way, you can work out on how to boost your online reviews.
Yext Business Scan allows you to see your existing business listing. It enables you to correct the wrong or misleading information within your local listing sites.
Aside from allowing to see the wrong information, it also allows you to see some missing listing. You need to claim these listings to maximize your local search potentials.
Repair and Maintaining Good Reputation Starts with Us
Aside from the tools, there are some things that start with you to help with your own brand reputation repair. Remember, we need to make sure that within our side, it is our responsibility to maintain a good reputation.
We have to keep an eye also on how our brand performs online. Here are some helpful steps that you can follow to fix your search results.
Steps to fix your search results:
Determine the root cause of your online reputation problem.
The first thing that you truly need to know is to identify if there is negative content that is existing under your search results. The tools mentioned above are truly helpful in checking if there are negative search results existing. Then, analyze, why does it exist. Is it within your control or negligence? Is it due to low-quality standards of your service or products? It can also be due to having miscommunication with your clients.
You can also have a viral issue over social media. The worst thing is that it is done by others to cause damages within your reputation or your competitors are having black propaganda. And this is called a negative reputation
Repairing negative results through Positive Content
If there are negative content existed, you need to fix it. You need to eliminate this by creating a positive one. It will start with the identification of target keywords that can be rank over the search engines. You can use both short and long-tail keywords.
Doing keywords search is vital with this campaign since we can see that users are using keywords in finding or exploring the search engines.
By creating positive content about your brand you can able to push down the negative results. It is actually tough to remove search results under Google if it is not violating the search guidelines i.e. copyright infringement issues. All you need to do is to craft a valuable content i.e. blog posts, reviews using targeted keywords.
All you need to do with this step is to be creative and be genuine. You must have content that can truly make your online reputation shine.
Address the Negative Reviews
What if you have found out that you've got negative reviews online? This can really be damaging to your online reputation. All you truly need to do here is think about a strategy that can push down the negative reviews. If it was truly your fault, you truly need to apologize if required. You can also address the negative reviews by highlighting your brand's strengths and uniqueness.
Just don't be afraid to face the negative reviews. After all, in business, we can please all people, since we all know that we have varying preferences. We must come up with a plan that counters these negative reviews.
Use a Comprehensive Content Marketing Strategy
To survive under a negative reputation, you need to have a plan, and this plan refers to creating a comprehensive content marketing strategy. In this strategy, it includes creating a blog post, guest posting, and outreach with the influencers that could highlight your unique selling proposition and the strengths of your brand.
This strategy can be time-consuming and requires patience. In the recent study, it shows that it takes about ten weeks for a single backlink to give effect to the search rankings. Yet, with proper execution, your strategy can truly gain positive results.
Amplify the content with social media
The power of social media can truly be powerful. Adding to your content marketing strategy can help you increase the visibility of your content. This requires also doing some outreach with the influencers. To gain positive output, it needs to promote the right content, at the right audience, at the right time.
Make use of the power of social media. With the increasing number of its users, you have the opportunities to amplify your content. You need to make sure that you will align this with your goal, i.e. who are the persons that you are going to target? On what time you are going to promote your articles. At this step, you need to maximize the opportunity of using social media platforms to your campaign.
Within the amplification of your content, you can use an advocacy marketing program to capture the biggest fans. You can also use influencer marketing. On this way, you will reach out to influencers in various social media platform. Make sure that they are relevant to your brand. With influencer marketing, they are able to spread out the value of your brand to their fans.
Every social media platform have their own advertising programs, you can use this to maximize the visibility of your content. You just need to create compelling content to make the most out of your advertising budget.
Conclusion
Negative reviews and profiles can damage your reputation but there are ways that can prevent it. You need to make sure that you have guarded your brand. Be observant when it comes to the status of your brand especially in the online search.
And finally, having a good reputation always starts with us. It starts with our actions, product and service quality. If you maintain offering quality service and product, you can truly be known online as having a good reputation.
Recommended Posts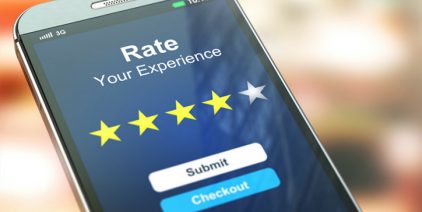 April 22, 2019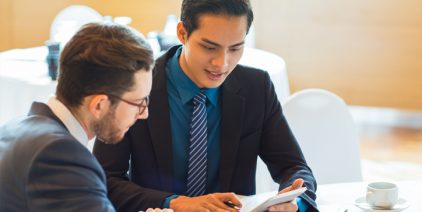 March 21, 2019
April 16, 2019