---
5 PPC Tools You Should Consider for Your Next Google Ads Campaign
by
Everybody in the market today is well-aware of how saturated the search engine marketing landscape is with PPC tools that help uncover insights, give your performance a leg up, and increasing campaign management efficiency.
And since you're here, you might have some questions on what are the best PPC tools you can use. And you're not after just any PPC tool that's up for grabs or for 'free' and therefore perfectly usable — barring specification investigation.
We know that you're after a pay per click tool that can provide you the features that you actually need. So we've searched and tested for the best tools to use and selected a few that we believe can help your next Google Ads campaign effectively.
What should you consider in choosing PPC tools?
In choosing the best PPC tools that you should use, it's crucial in considering the range of features, the top recommendations. Additionally, it includes the efficiency that these tools can provide.
Aside from this, considering your business size and the number of your clients identified tools pricing, creating a big impact for consideration, compare with other PPC tools available and weigh carefully.
So in order that is easy in your decision making, we have summarized all the tools for you. These are the list in helping you make your ad management much more efficient. It will provide you in-depth features and the value of each tool.
Top PPC Tools That You Should Consider
It's time to take a look at each of these tools and provide fair judgment. We'll be detailing their pros and cons as well, and even give a brief description about the some of the features that you ought to know if you're going to be using them for your next Google Ads campaign.
#1 Optmyzr
Optmyzr is really good for agencies working with small and medium Bing and Adwords accounts. It is valued at $250 monthly, yet you might have an impression that this is truly costly for a startup company but you need to take a look at the features.
What the best thing about this tool?  It highlights time efficiency wherein you can work with a  one-click optimization tool. You can truly save time with this.
Some of the key features that you need to be aware of include:
It has optimization and included a reporting for both Adwords and Bing Ads

Within the insight section, you can see the issues

You can able to track QS 

It includes analysis reports: your landing page, your spending projections
one-click optimization
Optimization tools for shopping campaign
Built-i reporting
It's price starts at $249/monthly
Optmyzr offers a different aggressiveness level based on a level of confidence that we can't help but appreciate.  
Optmyzr lets you relax the levels of confidence if you are working in becoming aggressive. If you are going with becoming conservative the tools allow you to work on recommendations having a higher confidence level. Simply this tool is very efficient.
In addition, Optmyzr is an awesome tool in fixing dealing with the decrease issues over performance. This includes the tool for Performance Comparison.  This gives you a comparison of changes for two different time periods reflecting the percentage change. 
One also of its best features deal with the use of the Quality Score tracking tool giving you the graphical comparisons within 2 time periods. It is really a handy tool for QS tracking. 
Within this tool also it includes the optimization for shopping campaign. It goes down to provide detailed information about your types of AdWords campaign.
What's more interesting about this tool is that it includes budget optimization. The main goal is to help you in managing your budget for your ad campaigns. It assists you in the optimization of your budget towards providing higher returns. This is helpful towards your budgeting since it provides you better insights for improvement.
When you are lacking with time, this tools has an 'express' option.  The good thing about this tool is that this is user-friendly giving you much more time savings.
It also includes a tool for reporting wherein all the plans have its basic feature. Although this is very helpful for smaller clients having just the basic needs, it is not a good option for reporting.
Advantages:
An efficient tool gives you much more time savings

Best in providing analysis for your ad campaign issues

A perfect partner for agencies working with multiple campaigns because of having an easy UI (user interface)
Disadvantages
Reporting is just for newbie

Keyword search tool is basic
Competitor research option is missing
#2 Wordstream Advisor
Another efficient tool that has been improved for over the years where Wordstream invested in this is the WordStream Advisor, currently is also known to have a well-polished management tool for PPC.  This tool is valuable in helping you win the game and save much more time. 
In line with this, its key features include:
Can be integrated with 3 types of PPC campaign: Adwords, Facebook and Bing Ads

Its core is having a '20-minute work week'

Can be integrated with other tools
Has a grader tool for performance
Can track conversion
Built-in reporting
Price starting at $299 monthly
Spending with its improvement, WordStream has ended up providing the most advanced and comprehensive tools within a single brand. A salute to them for doing great in its tools integration. Added is the performance grader featuring on how you can improve your account.
They also introduced its '20-minute work' of making improvements. It's like having a calendar of improvements. It features sets of task on how you can improve your ads within this work week and this partnered with its reporting tool.
Although this is a very comprehensive tool, it is user-friendly for beginners. Providing them access for its integrated tools.
They have truly provided an awesome job on its interface. It allows its users to create quick and direct optimization, as mention, this is a great tool for beginners.
Yet, Wordstream this needs to work out in providing a detailed analysis.  Although it is perfect for beginners, it must still work for having an in-depth analysis so that it can also work best for the advanced level.
Advantages
Can be integrated with 3 types of PPC campaign: Adwords, Facebook and Bing Ads

Has an integrated tool which consists of performance grader, the optimization, reporting, and conversion

Definitely, have a smooth flow of tasks
Disadvantages
Needs improvement in analysis

This is costly considering that it is ideal for beginners
#3 Opteo
Opteo is much newer in the PPC management tool, yet it is continuously creating its name and improvements over this industry. It also has a slick design and a user-friendly interface. An easy tool to use.
Here's a list of its key features that you should take a look at:
Detailed analysis

Check Performance & Issues
Ad testing and Keyword bid optimization
Can detect errors in landing page
Provides alerts in real-time
Optimization is  also a click away
Pricing starts at $97 monthly
This is definitely much cheaper compared competitor's tool because of having a lack of other features.
The 3 key elements where this tool focuses: in improvement, then performance and lastly management. As mentioned, this has a slick design and very easy to use.
It will not only allow you to move within features but you can also work between various accounts.  A handy tool for agencies. You can simply tell how dedicated they are making this tool.
Like other tools, it works out also with improvements containing the optimization recommendations. Based on the recommendations, it shows that this is much better to use than the expensive ones. Additionally, it presents to you the statistics of your accounts that clearly shows the winner.
What unique also about this tool is that it provides suggestions on deciding if you will clearly accept or decide to reject it.
Right on the performance track, is the center for analysis. Same with other tools, it is also handy to use. Its users' interface allowing you to check the performance of your campaign showing it on a 'graph', 'segments, 'scorecard.  This is simply handly, especially when it comes to comparison.
Its scorecard is same with Wordstream grader tool.  Simply find this one on the performance area and will definitely provide quick results or issues within your account.
What's good about this tool is that it includes the monitoring and its very handy to use. Aside from the features, this tool is much lower than the others. Simply this is identified to be the best option for beginners.
Advantages
Navigation is very easy

Awesome in providing suggestions which are one click away.
Lower in terms of price
Disadvantages
 Reporting and QS tracking and reporting. 

Its analysis section needs improvement
#4 Tenscores
This is much more different than other management tools since it takes a different approach.  In line with it, it has still continued to make improvements or developments with your accounts.
Not just like other tools, its main goal is to provide an in-depth optimization of your account. It aims is not simply to provide complete features but to deliver a tool that focuses on specific and in-depth optimization.
Tenscores takes Quality Score (QS) optimization as the starting point and provides a comprehensive optimization of your account.
Its remarkable key features include:
Focuses on Quality Score Optimization 

Provides recommendations in optimization
Vital in increasing the performance of your account
Right now it caters for Adwords
The starting price is at $25 Monthly
Same with other tools, this also provides an easy interface and provides quality score analysis presented visually. This tool in is fantastic in discovering the best actions for your account. It identifies the key areas that have a problem.
It works on providing a comprehensive quality score analysis for keywords, campaign level, and ad groups. It can also identify an underperforming account. Simply giving you the ideas of what's needed for improvement.
Having a QS below 7 can be deemed as a penalty but when is more that this is a discount. With this tool, you can able to calculate the savings when you able to increase your QS by finding out the areas that need improvement.
Giving you a broader perspective, this tool gives you the whole picture of your spending. With this, you can easily determine if which has keywords that are low-quality.  Simply giving you the idea of how you can spend your budget, saving you time and money. An awesome tool in budget decision making.
When you don't want to have a complicated tool, this is an ideal tool for you. It goes down with the process of giving you steps on how you can improve each of your campaigns. In addition, it also provides suggestions on what you can do for the campaign.
It has its guidance level ensuring that if how will you use this tool and being able to follow the recommendations, definitely the QS will increase, lowering the cost of your ad spending plus making your ads to appear. Overall, you will able to get an increase in performance that you are finding for.
When it comes to its optimizations it is actually aligned with the algorithm of Adwords. Providing you the ways on improving your QS, simply giving you the idea on how you can optimize your ads considering Adwords algorithm. When you have able to apply its recommendation, you can simply see a big impact.
Another great feature of this tool is that its analysis is detailed and as mentioned it includes steps on being done, leading to an increased performance level of your account. Get it at a reasonable price
Advantages
Much lower price compare to others

The analysis is very detailed and strong
User Interface is very easy
Disadvantages
The feature is limited to optimization

Caters Adwords only
You need to partner it with other tools to maximize your optimization
#5 Adalysis
Are you looking for a tool that can help you with A/B testing? Adalysis is right for you. It has very interesting features which best for those who are working with a
Key features that Adalysis sports include:
Check and its performance alert are automated

Tracking for Quality Score
A/B testing tool is advanced
Have Review tool for Ad group or your campaign
It includes a Data Studio Template
Can be connected with your Bing Ads and Adwords
Price starts at $99 monthly

Quality Score tracking
It's very practical to use. The dashboard is also handy. You can simply see all its features and its functionality. You can also see the areas that need attention. It provides you alert about your QS.
Added on the feature of the site is that it has Automatic checks. Just within the dashboard, you can see this feature every time you log-in. You will know the issues within your ads. If you will have a fast notifier, you will know what to do with issues but the thing it does have a quick fix option. They only have suggested articles that lead you on how to fix the issues.
This is much useful if you wanted to do is just be aware of the issues and be able to fix this. Its recommendation tool provides you a click away of optimization. 
It has its performance monitoring, making you aware of what you can do best for your ad campaigns.
The main core of Adalysis its A/B testing feature. It has also its automatic recommendations providing manual ways on how you could optimize your ads using your own set of standards. This is an awesome feature for both beginner and advanced users. It also works in testing your ads in multiple ad groups.
Basically, this tool lets you set rules that will be used in checking your ad copy pattern and then report you the issues it found.
Additionally, you can quickly navigate with the landing pages.
Its strong feature was only focused on A/B testing, you still need to consider your target market profile.
Advantages
Analysis of ad testing is very strong

Automated Alerts within the Dashboard
Gives you insights on how you can work out your ads
Good pricing for an entry level
Disadvantages
Needs time to understand the recommendation

Recommendations cannot be applied directly from the tool
Interface must be upgraded
Price becomes higher when you will have higher spending
Reporting is not strong
The Bottom Line
It doesn't matter how long you've been managing, doing, and creating PPC campaigns. From keyword research, down to landing page development and creation, and even until keyword optimization. We can all agree that crafting successful PPC campaigns can be very time-consuming.
Thankfully, as time has passed, there have been lots of impressive PPC tools cropping up; significantly making changes and reducing the amount of time you actually need to dedicate solely to your campaign.
Yet with the tools discussed, you need to consider always your customers' profile, your target market which these ads are dedicated.
Have you been using any other PPC tools we didn't mention? Don't hesitate to leave a comment below. 
Recommended Posts
April 16, 2019
April 16, 2019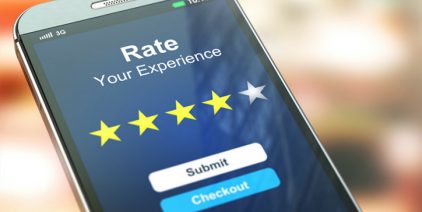 April 22, 2019