---
7 Ways to Raise Brand Awareness on Pinterest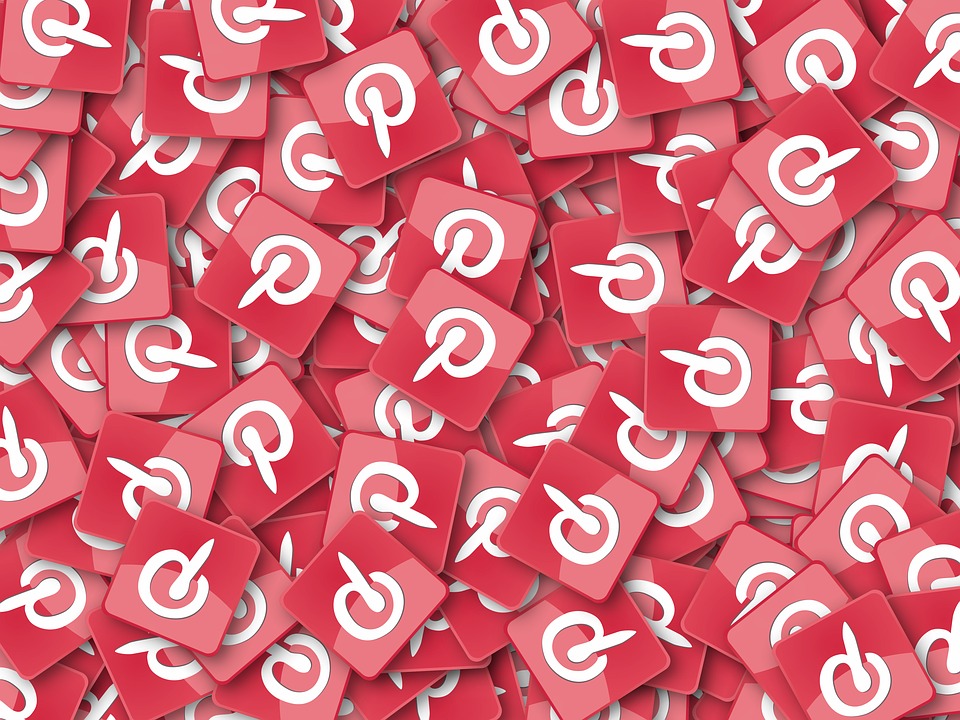 7 Ways to Raise Brand Awareness on Pinterest
March 15, 2018
No Comments
1703
When people say image marketing or promoting a brand through visual content, the most common platforms that spring to mind are highly visual social networks like Instagram or Snapchat. Both are social media giants, but have you ever considered methods that raise brand awareness on Pinterest?
Highly likely, you've heard of the site serving as a source of visual inspiration for artists, and a place for teenagers to share what they deem aesthetically pleasing content.
But Pinterest isn't just about all that…
Conducting Your Business on Pinterest
You may or may not know, but Pinterest has already launched business pages close to seven years ago. And since then, Pinterest has become open to commercial use. Businesses like yours can now promote their products, generate sales and leads, etc on the image-sharing network.
In fact, image-centric social networks are rapidly gaining market share in recent years. This is because of their tendency to generate high engagement levels. Because as science would dictate, human beings are significantly more attracted to visual content and retain it better than plain texts.
Apparently, everybody on this earth can appreciate an enticing photo.
Pinterest as a Social Media Network
As of the moment, social media statistics have reported that there are about 250 million monthly active Pinterest users. Approximately about 15 billion US dollars is its market value.
Additionally, 93% of the pinners added Pinterest in their purchasing decision and about 87% said that they made purchases because of Pinterest. Furthermore, about two-thirds of the pins represent brands which imply that most of the pins featured products promotions. As a result, nearly 2 million people pin product-rich pins every single day.
In Pinterest, the premise is simple. Users share photos that they manage to find online by "pinning" them. It's the equivalent of "liking" or "reacting" to a status on Facebook or giving an upvote on Reddit.
Users are required to download a toolbar that can be used to pin items from any website. The photo along with its proper information appears on the Pinterest board, and other users who follow can see your collection and re-pin them if they like.
How to Raise Brand Awareness on Pinterest
The simplicity of Pinterest's sharing system is unconventional and doesn't really make itself obvious to marketing strategies. But contrary to what most people would like to believe, there are actually a dozen ways that you can use to raise brand awareness on Pinterest.
Just because it's not as popular as the other mainstream social media networks, doesn't mean it's incapable of delivering results that you want for your business.
Below, we'll discuss seven essential ways that you can raise brand awareness on Pinterest.
#1 Build Your Audience to Begin Selling
Aside from maximizing your reach and raising your brand's popularity on the internet, the other ultimate goal of your marketing tactics on Pinterest is to generate leads and sales for your products and services.
For the most part in other social media networks, it would be a great idea to start your sale generation campaign as soon as you get your brand page up and running. But for Pinterest, you need to build your audience first.
As we all know, any form of content that isn't seen by its intended audience is practically useless. For this reason, you need an audience to begin your road to Pinterest marketing success. It's only after you gain followers that you can start promoting your products.
So how do you build your audience?
The answer is simple: Share visual content regularly.
When you do it consistently, you'll begin to see repins and engagement. These numbers and stats add weight to the products you'll eventually be promoting. They propagate social proof and even encourages users to visit your site and repin images from there as well.
Keep in mind, however, that selling and doing social media on Pinterest is different from how you do it on Facebook and Twitter. In other social media sites, you share posts every day, and you might get to promote your products on the daily and more than once.
But when it comes to Pinterest, expert marketers advise creating a dedicated board where you can organize and pin every product you want to sell.
Pin products once. Too much of the same picture will make it appear like you are over promoting yourself. And no one likes a blatant sales promotions.
#2 Promote Content for Lead Generation
If you think LinkedIn or Facebook is the only social media network you can use to cultivate a bunch of leads, you're severely mistaken. You can use your Pinterest page to generate leads too. How did you ask?
First things first, you'll have to create any form of high-quality content that your readers would benefit from (like white papers, ebooks, case studies, actual reports, etc). Afterward, you must add a short description of the content found on the landing page. Couple that with an eye-catching image that will serve as the cover image of the resource.
When you're done, pin that image onto a board where you share content. Pair it with another brief description and a compelling call-to-action that would ask your followers or new people to visit your site to see the resource in full, or just to sign up.
This is a good way to generate leads from potential customers or clients that you can market to later.
#3 Showing Off Your Products or Services
Since we've got audience building and lead generation covered, it's time to jump into the most obvious way you can use Pinterest for your business' benefit. It's time to work on pinning your own products to share with other users.
You have several ways to go about this.
Choose the proper theme for your products
Aside from showing your target audience how organized you are, you get to showcase your creativity too by promoting products and grouping them together in specific themes. Themes vary, and you can group your products according to the materials used, the design, the colors, their location, or in a specific category.
And after choosing a theme, create several boards based off of that theme.
Promote products exclusive to the holidays
Another good way to drive sales and attract attention is to create a board that groups your products into specific holidays. Whether it's Thanksgiving, Father's Day, Birthdays, Christmas, Hanukkah, or any other special day of the year, it's a board that will communicate its own significance to your audience.
This way, you can let your followers on Pinterest know that you have what they would need to celebrate that specific holiday. You have two ways to go about doing it:
Pin relevant products from your website into your holiday board
Just upload images and set your link into your website's landing page or where the users can purchase your product
And to make sure that they get the exposure they need, you can rearrange your holiday-themed boards so they appear at the top of your brand's profile page during the appropriate season or holiday.
Emphasize your popular products
Your customers are naturally drawn to your most popular products. And while it's ideal that you give your other lesser-known products the exposure they need, you don't want to ignore the great opportunities presented by your popular products either.
When a specific product sells well and other people see everyone else purchasing it left and right, it triggers the fear of missing out. Have you ever stopped to notice that the Amazon website has a bestseller list?
You can have a bestseller board on Pinterest too.
It is as simple as creating a board complete with title and description to let your audience know what your most popular products are. You can embellish it further by adding the rank of a product and updating your board regularly to let your audience know that they should be on the constant lookout.
Highlight your best services
Aside from sharing the best selling products, your high-quality services can also be highlighted. Pinterest can be an avenue of marketing as well. Pinterest is your B2B business' visual resume. Let's say, for instance, you're a company that deals with event managing; from weddings to grand birthday celebrations.
You can make use of the tips that we've listed above and pin-up or upload pictures of you and your team doing business. In the same manner, roofing business can put up pictures of their roofers in action. Web design businesses can present mock-ups on their boards. Restaurant services can showcase their menu or pictures of their restaurants' interior.
There's no shortage of how creative you can make your Pinterest boards to keep your current audience entertained and attract new ones too.
#4 Make Your Pinterest Profile Valuable
One thing every social media marketer should always remember: most social media users nowadays can spot a marketing profile when they see one at first glance. And what's going to happen if they see your Pinterest profile as nothing more than a company trying to earn money by selling products and services to them?
So how do you provide more value to your profile?
One thing you can do is pin other products and services available online that would complement yours. Not only does this add more value to your custom boards, but this also lets your audience know that you're after providing the best sets of products and services to your customers and clients.
Say, for example, you're a company that sells bridal accessories. You can pin images of gowns from other businesses that complement your set of bridal jewelry. And if you're an app developer, you can link to useful resources that feature technology-centric content, etc.
#5 Create and offer exclusive content
You can encourage your users to interact with your brand on Pinterest and to visit your landing pages or your website by offering up exclusive content that they just can't pass up.
Exclusivity makes your target customers feel special. And it becomes even more apparent when the exclusive offer only lasts for a limited time and is being offered to a limited number of customers. That's creating urgency and FOMO marketing all-in-one.
For instance, you can try holding a sort of competition that will benefit your audience ultimately, and your Pinterest brand profile as a side agenda. As a marketer, you need to find ways to creatively engage your audience while generating mutual benefits.
#6 Actively Engaging with All Your Users
Lest we forget, Pinterest is a social networking site too. For this reason, it's integral to your brands' success that your form relationships with your target customers, and gradually but surely build a community that centers around your brand. You don't have a shortage of communication methods here.
You can reach out to your customers via direct message. And in Pinterest marketing, Positionly offers you the following pieces of advice:
Reach out to followers or fans who have shown interest in your product
Remember to say 'thank you' to followers or have a customized when they repinned one of your pins
You can also send out a personalized gift card or give coupons to regular repiners and it's the right time to convince them to purchase in your site
Create a group conversation with loyal followers so you can connect with them
And whenever you see engagement (repins, comments, etc) in your posts or boards, thank them. And if the situation is ideal, spark a conversation. You should follow other users as well — especially the ones who interact with your pins on a regular basis.
Personally reaching out to followers and fans who have shown interest in your products in the past; offer your assistance as they buy from you.
Say 'thank you' to followers with a special personalized message for re-pinning one of your pins.
Sending out personalized gift cards or coupons to regular re-pinners and convince them to transact on your site.
Setting up group conversations with like-minded followers, so you connect with them and they connect with each other. On top of it all, encourage your users and followers to leave feedback on your products. You can ask them to re-pin their favorite products from your catalog on their own boards too.
#7 Couple Pinterest Marketing with SEO
Contrary to what people may think, search engine optimization is very applicable to your social media marketing efforts. That goes for every type of social platform — not just Pinterest. However, conducting SEO efforts on Pinterest aren't about generating fast ROI. But the upside is, there's evergreen value.
Profile, boards, & pins Optimization. It's all about picking the right username with your URL serving as a keyword. Furthermore, your boards must be appealing and organized, emphasizing on both the titles and the images. Also, be descriptive about your pins as they represent your profile, and helps search engines discover your pins.
Paying attention to descriptions: Pinterest favors pins that have a compelling and specific description — this is one of the elements that can help the user in finding the right image.
Keyword research & analysis: Keyword research is integral to any kind of SEO. Find the right keywords for your brand via automatic suggestion or finding keywords relevant to your pins.
Using rich pins: These are enhanced versions of the regular pins. They provide more information about a pin, and can be used in 6 contexts; namely, app, movie, recipe, article, product, and place. Plus, their effectiveness is significantly better than the usual pins.
Consistent pinning: Just like social media marketing in general, consistency is the key. Don't overdo it to the point of being marked as spam though. You need to incorporate your Pinterest marketing into your content calendar and pin relevant content a couple of times during the week.
Go with vertical images: Every type of image size can be found on Pinterest, but vertical images occupy more space on people's feeds, and therefore, gets a better chance of being noticed. Ideally, image sizes should be 736px by 2000px to take up necessary space.
Avoiding hashtags: When Pinterest dropped a guide on how to use the social media platform for your business, it mentioned that do not just drop in keywords or hashtags, the description must be always present since it captivates the Pinners and help them find the right image.
In addition, when you link to other products and produce more value for your target audience, you can create quality backlinks. And all these efforts will culminate in helping you drive more traffic to your website. Consequently, you raise your brand's search engine ranking as well.
Over to You
There are best practices to take note of, but how you raise brand awareness on Pinterest is dependent on how you craft and carry out your social media marketing strategies. As we have discussed in this seven-step guide, there are practices you can adapt to make your Pinterest marketing successful.
To recap, you can raise brand awareness on Pinterest by:
Building an audience before selling
Promoting content for lead generation
Showing off products and services
Adding value to your Pinterest profile
Creating and offering exclusive content
Engaging actively with all your users
Incorporating SEO in your Pinterest marketing
So, have you been using Pinterest to raise brand awareness? If you have, tell us what worked for you and your brand.
About The Author
A digital marketing geek. Has passion for SEO, PPC, Content Marketing, web design and development. He has over 20 years of experience in the digital marketing industry.