---
A Guide to Image Sizes for Social Media in 2019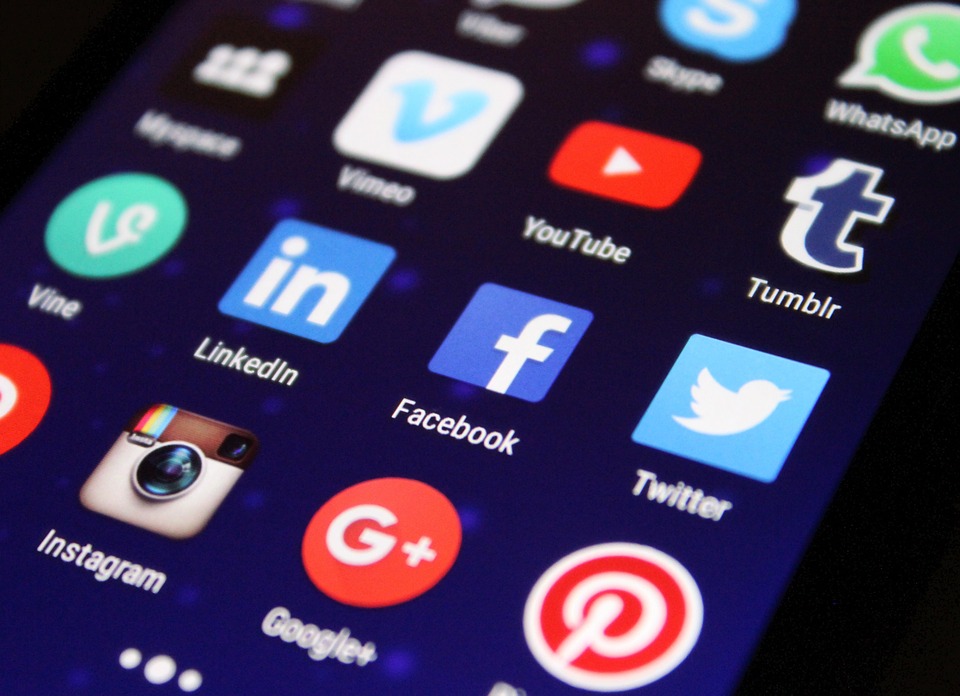 A Guide to Image Sizes for Social Media in 2019
January 2, 2019
No Comments
605
Working with social media networks, you can experience constant changes over its rule. And this includes its visual elements. Every aspect of its visual images like videos, images, thumbnails is subject to constant changes. This is the reason why we need to dwell with the image size guides for social media marketing.
Why should I care about image sizes for social media?
With your own experience in dealing with social media, you can see that the use of visual elements like images, videos or use memes captivates the eyes of the audience. It is now ruling the game in social media marketing. With this, we can see that it is vital to the growth of your brand.
Some facts worth noting include:
Based on the survey most of the marketers (about 88%) use the visual elements in more than half of the percentage of their published articles.
About 37% of marketers spend at least 2 hours in creating images
More than half of the marketers (69%) claimed that visual element is necessary on their social media marketing
Nearly half of the marketers (46%) predicted that they will rely heavily on visual marketing strategy for this year and 2020
As we enter the world of social media, we personally experienced that this world is dominated by skimming and scrolling. In order to captivate these audiences, we need to come up with images that can be easily recognized and remember.
As part of the success of your social media campaign, it is necessary to recognize and learn the sizes of these social media images. It is necessary to maximize the success of your campaign.
And definitely, proportionate images are better than having a different size. But remember that you need to be aware that these sizes may change over time.
So, as a part of your success in the social media marketing landscape, here's a guide to image sizes for social media that you should be aware of this year. As we mentioned above, changes over social media is constant.
Your Guide to Image Sizes for Social Media
As identified there are various types of social media platform. And each of the platforms has its own size guide. You must remember that this is vital to follow. This is one of the basic guides in maximizing and capturing your social media over social media.
Sizes truly matter the most. You need to take note of these various size guides. Let's take a look at the guide for each social media platform.
Facebook
As we all know Facebook is among the social media giants, it reaches over 2.38 billion active users as of the first quarter of 2019. This truly features a huge traffic opportunity. If you are not using this, you can't miss a lot of opportunities.
One horrible image can lead to losing an opportunity online. It can affect your brand image.
A critical factor to think about is that in picking your photos, there's a difference when it comes how the things are being displayed on your timeline than with others newsfeed.
So, in choosing dimensions that would be appropriate, think about where you wanted to see the chosen images.
Your Profile Picture
Image size: 180×180 (Displays as 170×170 on the Desktop)
As you know, your profile picture is the photo that represents your brand or your self (for personal account). It's a photo in a square, appearing in timeline in front of the cover photo. It also appears when you are posting you are doing some activities like writing in a wall or doing some commenting or if they are searching your name.
Here are the image guidelines for choosing the right profile picture:
180 by 180 pixels in size
In page, it appears as 170×170 px on a desktop; 128×128 on smartphones; and 36×36px in feature phones
Located 16px from left side & 176px starting on top of the the cover photo in desktop view.
Located 24px from left side, 24 px starting at the bottom, & 196 px starting on top of the cover photo in  smartphones
Throughout Facebook, it appears as 32×32 as a photo thumbnail.
A Profile Picture for Business Page
Image Size: 180×180
Recently, Facebook has changed profile images for the business pages. They now appear from the left. In line with this helps business pages to stand out from personal accounts but they have the same dimension requirements for their profile picture. However, it appears with a slight difference in the page.
Image guidelines:
Still 180×180 px in size
Will appear as 170×170 px on desktop; 128×128 on smartphones; and 36×36 on feature phones.
Through Facebook, it appears as 32×32 px
Still in square
The Cover Photo
Image size: 820×312 pixels
This profile picture appears in Facebook timeline. Since this is much bigger compare with your profile photo, you have the option to be creative and showcase your unique identity.
In the business page, the profile picture shows the brand's logo and with this, it is ideal to work out on a cover photo that connects with your brand's style and identity. The following are your image guideline:
Appearing on the page as having the size of 820×312 px. Anything smaller than that will lead in becoming stretched which is not looking good
Have at least 400×150 px.
Being featured on desktop as 820×312 px on desktop, while 640×360 px on mobile phones.
Not visible in Feature phones.
In having an ideal quality of image,  sRGB JPG having a file lesser than 100KB must be uploaded
When you are going to add for either logo or your text, it is recommended to add it as PNG file
Ideally, business page image and your personal profile picture have the same size.
Shared Images
Image size: 1,200×630 pixels
Among the common forms in terms of sharing. The images do not only appear in your own timeline but this will be featured on your friends and followers news feeds.
When it comes to a business page, you need to make sure that you will share engaging images. This is vital that you must share a collection of interesting images.
Image guidelines for image sharing are as follows.
Ideal size is 1,200×630 px.
Appears in the news feed with a maximum of 470 px in width.
Appears on the page as having the maximum wide of 504 px.
Event Images
Image size: 1920×1080 pixels
When you throw an event, you want to catch people's attention right? Facebook Events help you with just that. And with the right image, your event can make a noise and be heard. Using Facebook events, there will be some reminders sent to your audiences and it is ideal if you have an appealing image at the start of the campaign.
Here are the image guidelines you have to be aware of in uploading event images.
The image will be resized down to a minimum of 470 x 174 pixels
And in your feed, this will be actually shown as an event image having a 470 x 174 pixels dimensions.
Twitter
Anyone who dares to underestimate Twitter is in for a rude awakening. For a fact, remember that Twitter has over 313 million active users monthly. It's no surprise that Twitter is also among the biggest in over social media platforms where your customers can go to for discussions about your brand.
So without anymore dallying, let's get into the different image sizes you should be using for your Twitter visual content marketing.
Your Profile Photo
Image size: 400×400 (Displays as 200×200)
When it comes to Twitter, your profile photo represents your own brand. You have to make sure that it will stand out on its own. It must represent who you are. You need to make sure that you follow the right image size in order to maximize your presence over Twitter.
Your profile image is can be seen on your own page, in a stream and who to follow. The largest size this picture will appear within your homepage, if you set it on public, it is visible on anyone that came across your page. When it comes to in-stream, the profile picture is much smaller compared to your home's profile. You can also see the profile picture within Twitter suggestions of 'who you can follow'. Image guidelines for choosing a profile photo that you should be aware of include.
400 by 400 pixels image size
You must not upload for an image more than 2MB
Ideal images that can be uploaded are the following: GIF, JPG, or PNG.
The Header Photo
Image size: 1,500×500 pixels
The header image on Twitter is equivalent to Facebook's cover photo. It is found on the top and among the visible images that a page visitor can see. And definitely, this is much wider compared to your profile.
Therefore, it is the right move if you opt for a high-resolution image. You must have to showcase creativity in doing with this. You can also have a uniform theme over your other social networks, just make sure that you follow each size of these platforms.
Since these are the first image that they can see, you need to follow this Image guideline for designing your header photo:
1,500×500 pixels as recommended size
Do not upload more than 5MB file
You can upload JPG, GIF, and PNG
Another interesting and captivating images right now on Twitter is the use of meme, but remember you need to feature an image that promotes your brand.
Your In-stream Photo
Image size: A minimum of about 440×220 pixels
These images are the one that is added within your tweets. If you are using Twitter to promote a brand, you need to make sure that you have compelling images. These images can appear not just on your page but also within your follower's stream.
If the in-stream images are captivating, they are truly worth for a retweet or sharing. Make sure that you use the exact dimension to leverage the power of your Twitter.
Image guidelines for in-stream Twitter photos are the following.
Appeared on a minimum dimension of 440×220 px
It can also appear to a maximum dimension of 1024×512 px.
You can have 4 tweets with images at a time
Have 506×253 px dimension on the desktop, which appeared to be collapsed
You can upload up to 5 MB of photos and no more than that
Instagram
Instagram is known for photo-sharing or image sharing platform. It like an online album collection. If you use it correctly, it can bring a big impact on your social media. This is a great opportunity for showcasing the visuals creativity of your brand.
Your Instagram Profile Picture
Image size: 110×110 pixels
Just like other social media platforms, Instagram needs also a profile picture. You need to showcase a powerful profile image that represents your brand and showcase your unique identity.
Image guidelines for in having a profile picture includes:
Have a 110×110 px. dimension
It must have a 1:1 aspect ratio or a square image
The Photo Thumbnails
Image size: 161×161 pixels
What's unique about Instagram is that it showcases a photo thumbnail or images are featured into tiles. Although, this will appear smaller as a thumbnail when you will click it will enlarge. So, you need to make sure that you will showcase a high-quality image.
When this will be enlarged, you will see that users or viewers can leave comments. Therefore it is ideal that you must be aware of the following:
These photo Thumbnails appearing with the size of 161×161 px.
You need to maintain also a 1:1 aspect ratio in terms of size since it will form as a square image
Actual Photo Size
Image size: 1080×1080 pixels
If you haven't noticed, Instagram is a fan of squares. Plus, this social media site features your not just images but also videos in followers' feed.
Although this is a Facebook-owned social media site, Instagram has a much higher resolution.
You should take into considerations the following:
1080×1080 px. image size
These photos can be resized to 612×612 px.
510×510 px appearance on a feed
For either square or having rectangle images
Smaller header images that are featured can have a dimension of 204×204 px while for the larger one it can have a 409×409 px.
For Instagram Stories
Visual size: 1080×1920 pixels
Currently the most popular in terms of sharing over this platform is the Instagram Stories. Since this platform has over 300 million active users daily. You can use both video or your images as your Insta Stories. With this, you truly need to maximize the use of this platform as part of your marketing strategy.
Some visual guidelines you need to take note of for Instagram Stories include:
1080×1920 pixels as recommended resolutions
600 by 1067 pixels as the minimum resolution
9:16 as aspect ratio
4GB as maximum size
LinkedIn
For professionals, LinkedIn is popular as a social sharing network. It has over 467 million users. And while other social media networks are great for driving traffic to your website and attracting your customers, and prospect in LinkedIn is an ideal platform to find for great talents and connecting with influencers and industry leaders.
Your Personal Profile Picture
Image size: 400×400 px
LinkedIn currently uses a new profile layout. To maximize your connection goals, you need to make sure that you will be using real images, that will your real identity.
When it comes to LinkedIn profile, it serves as your resume or your company. For this, reason it is vital to get your profile image size right.
Recommended sizes are between 400×400 & 20,000×20,000 px.
200×200px as minimum sizes
10MB as the maximum size
GIF, PNG and JPG as image types
Your Own Background Image
Image size: 1584×396
Another newer feature in the LinkedIn profile is the use of the customized background image. You can find it tricky to use, but a relevant and creative one is vital.
Image guidelines for the background image that you need to be aware of include:
1584×396 px. Is the recommended dimension
You must not upload beyond the 4MB image size
You can upload either JPG, PNG or GIF
The Hero Images
Image size: 1128×376
When it comes to this type of image this serves as the banner that serves as much bigger compared with other images.
You need to make use of the space that talks about your own brand identity. Choose or create an image that can attract potential talents or influencers.
Here are the image guidelines you need to be aware of:
128×376 px as the recommended size
1128 by 376 as minimum image size
2MB maximum file
Landscape layout
You can upload either JPG, PNG or GIF
For Shared Images or Link
Image size: 1200 x 628 (Recommended)
This image works within a LinkedIn post where content has its own featured images. If your goal is to share that photo, you must use the recommended image size.
With that said, here are the image guidelines worth noting.
200×628 px. Recommended size
Can appear at 552×289 px.
They appear at 1104×736 px, the maximum image size
You can upload either PNG, GIF or JPG.
The Conclusion
Do you want to get the most out of your visual content marketing on social media? Well, this guide to image sizes for social media sure gave you a good start.
And as you know, there are image size specifications for each social media network, and it's in our best interest as digital marketers to stay up-to-date with all of them.
About The Author
A digital marketing geek. Has passion for SEO, PPC, Content Marketing, web design and development. He has over 20 years of experience in the digital marketing industry.