---
How to Get the Most Value Out of Your Social Media Ads Budget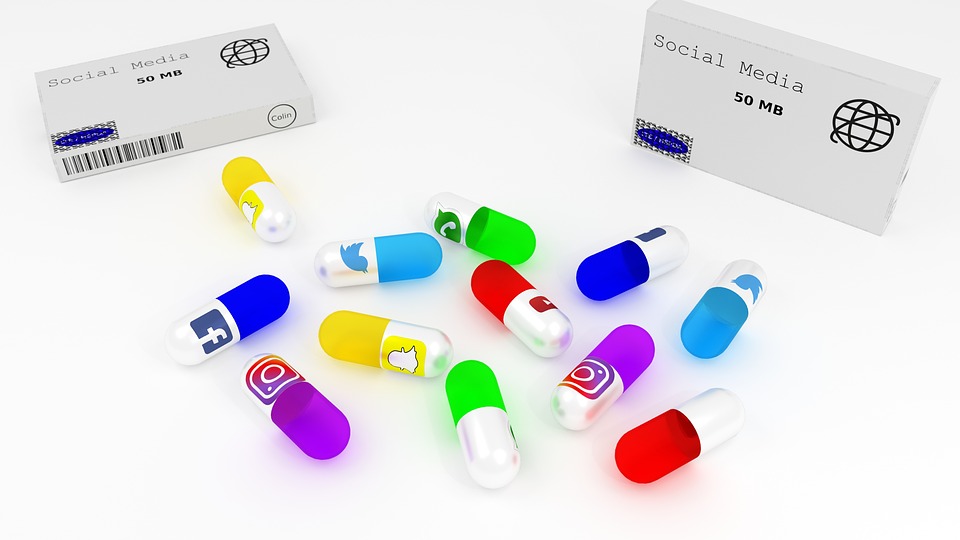 How to Get the Most Value Out of Your Social Media Ads Budget
March 15, 2019
No Comments
1627
As your brand enters into the world of social media, and as you embrace it, at one point or other, you will start including paid methods of promotion into your plans. Ergo, you have the need to determine an advertising budget, and doing what you can to make the most out of it.
It's a scary step. The very idea of moving away from the comfort zone of an organic type of social media strategy into investing your money which can be a daunting prospect. For this reason, you must work to understand every option or every social media ads as much as possible.
In this article, you will learn the different types of ads in social media that can help you achieve the business results that would help you get the most out of your advertising budget.
Advertising in Social Media
Most of the social networks or platform these days offer a wide range of advertising packages. As it is with everything, not every social media ad is fitted for your business' specific needs.
So when you're thinking about delegating social media advertising budget for your business' success, consider those ads that are working well. The obvious choice for your brand are those platforms where your brand's content resonates with your target audience the most. It's the best option for your social media advertising campaign.
And in the process of choosing where you should feature your ads, it would be right if you will know which specific platform is popular over your target audience.
So, with that in mind, let's jump straight into our discussion about social media advertising platforms.
Facebook Ads
Facebook's ad platform is crafted in helping you attain the three core social media campaign objectives which start with awareness, then consideration and conversion.
Awareness refers to how your brands perform in terms of Facebook reach. How many are aware of your brands?
Considerations deals with directing website traffic. How to increase website traffic coming from your Facebook Ads?
Conversion refers to how to increase the conversion rate from your Facebook ads. How many have become your customer from your Facebook ads
When it comes to audience targeting, Facebook is at an advantage since it has a very specific targeting goal. You can target the right people, at the right place and the right time.
With Facebook, you can choose from various type of ads.
Photo Ads
Using the Photo Ads, you can have a customized photo having 125 characters text as content together with the headline and description plus the CTA button or call to action.
When it comes to its photo ads you can either work out on it using a specific Facebook message or use boost post straight from your Business page.
This is very vital in presenting the visuals of a company or like its new product or services. You can get the most out of your advertising project when you are going to use it for advertising your e-commerce products. You need to make sure that you will use the best images.
Video Ads
Designed for desktop users, Facebook Ads have a 240-minute sponsored video ads and have a short video ad for mobile users. This also implies that Facebook is addressing the opportunities for both mobile and desktop users.
Having this as an option for your social media advertising, you truly need to come up with a captivating and awesome video in order to get the most out of your budget. We can also see the trend today, that this type of ads brings a big impact on your campaign.
The Facebook ad campaign also addresses the increasing usage of mobile devices where the use of short videos truly catches the audience attention. And they watch it from start till the end which only implies that you need to stick with at most 15-second video ads. Doing this type of campaign can give you a completion rate that is much higher.
Carousel Ads
When you want to showcase your new collections, carousel ads are perfect for you and this is also ideal when you want to feature a step or a process. Definitely, the best choice when you want to showcase multiple products or services.
It can allow you up to 10 images and each of them can have their own link and description. A great way to showcase your newest products or services.
When it comes to using this type of ad you need to make sure that it will target your objectives. In order to get the most out of your advertising budget, you need to use the right images or videos.
Slideshow ads
Facebook's slideshow ads turn your provided images into a video. It will look like a video containing your image collections.
The great thing about slideshows is that they offer an awesome way to move the images but it does not require you with a specific resource to use for a video. It works pretty well if you are not prepared to work on video ads or a customized one, or you don't have enough time to work for a video ad. If you want also to go beyond static images, this type of ad is perfect.
What makes this interesting is the power of its transition. It also loads much faster than video ads even when you have a slower internet connection. This is truly a great alternative when it comes to having an actual video ad.
In order to maximize the value of your advertising budget, you need to make sure that you choose the powerful images that represent your objectives.
Collection ads
When you wanted your product to be highlighted within the Facebook users' feed, the collection ad is best for you. This is ideal for retail and travel industry. It can showcase your cover photo or your featured video.
With this type of ad, it allows users to discover your brand, your products or services within the Facebook Platform.
To get the most out of your advertising budget have a compelling cover photo or video that truly represents your brand.
Messenger ads
Do you want to target the Facebook messenger users? Its ads are a great way to connect with them. These ads are displayed right in the home section of this application. Within the messenger app, your target users can get a preview or a sneak peek of your business or products.
Using customized ads is truly powerful when it comes with this type of ads, it allows you to engage within the messenger.
Lead ads
Perfect as mobile ads, since it includes contact form which is truly convenient to use when you are looking for an audience or target users to sign up within your newsletters, free trials, quotation forms and many more. This is truly an awesome way of making your sales funnel.
It is best to take note on what's the best text copy to use and study on how you can attract your leads.
Instagram Ads
Next on the list are Instagram ads, a Facebook-owned social platform. Just like Facebook, this is also ideal in attaining the 3 social media campaign objectives, including awareness, then consideration and lastly, conversion.
Why these type of ads is so powerful? Take note that this platform is highly popular to the younger gen which includes millennials and Generation Z and Gen X.
When it comes to the type of ads, it has 3 same types with Facebook which includes: photo ads, video ad, and the carousel ads. Same with Facebook, you have the freedom to create or publish your own type of ads. What's great about this platform is its awesome visual and pleasing aesthetic. You can have amazing ads within Insta Stories or within the feed.
Video and Photo Ads
Under Instagram, the photo and video ads are just like the usual post, the only difference is that it contains a 'Sponsored' label. It can also contain a specific CTA button.
When it comes to this type of ad, you have to make sure that the photo and the video ads must be aligned and consistent with your brand's style. It must reflect your own brand identity so that your followers or target audience can recognize that the ads are coming from your own brand.
You truly need to maximize the power of video ads that delivers a clear message of your brand in this way you can get the most out of your advertising budget.
Instagram Stories Ads
This type of ad features photo or video ads that can last at most fifteen seconds. The ads play within the stories. This can last for only 24 hours.
This is an ideal format for those with offers that have limitation i.e. a one day sale. Featuring videos of real experiences with the product is a great deal with this type of ads.
Carousel ads
Just like Facebook Ads, the carousel ads allows viewers to scroll over different images. All you just need to do is make it align with your brand advertising goals and objectives.
Just have a unique and aligning theme within your carousel ads.
Twitter Ads
This social network is becoming the favorite among B2B companies and B2C since it has millions of active users. Its ads have six major objectives:
Click and conversions: Twitter Ads acts in directing website clicks and conversion. This is just like the pay-per-click method.
Tweet engagement: Its main goal is to create engagement among Twitter users. Per initial contact is being paid with this type of objective.
Increase followers: Allowing you to gain followers and pay for each one of them.
Boost brand awareness: Be able to promote your brand over huge Twitter audiences
Video views: Showcase a video ad on targeted users and you will pay for each video view
Install Apps: Promoting tweets in order to encourage users to install your apps
When it comes to its audience this platform is very popular even outside the US or in Canada. You will see also that the increasing growth of users in India, Japan, Mexico, Brazil and many more.
When it comes to Twitter Ads, you have two ways to advertise: Twitter promote or using its Ad Campaign.
Twitter Promote
Using Twitter Promote allows you to automatically advertise your Tweets over a large number of its users. It allows you to promote your first ten daily tweets for your target audience. Just take note that your tweets must pass the quality filter of Twitter. It will also help in gaining new followers.
This type of ads cost $99 USD monthly, and you can choose if you want to deal with the five interest or locations and ask Twitter to work on the rest. Approximately this ad can reach an average of 30,000 more persons monthly and allows you to gain about 30 followers.
This is the best option if you opt for follow-up marketing and you want to save time.
Twitter Ad Campaigns
In working with this type of campaign, you need to make sure that it will follow your brand's objectives and goals. You can choose from your existing tweets.
Expert says that it is ideal to run for different platforms: desktop and mobile to maximize your conversion rates. Take note also that you need to avoid hashtags and mentions on this type of ad campaign.
Snapchat Ads
Aside from promoting ephemeral content, Snapchat is popular for featuring more than that. This is a mobile-app-exclusive social media network promoting the bite-sized content.
It is vital to achieving the following objectives:
Making your target audience aware of your ads
Make the users consider your brand and be able to make ads drive website traffic
Making the ads drive actions i.e. installing your apps, signing up on your forms and more specific actions.
This media is popular over younger users, about 78% are 18-24 years old users while it's only about 26% for 30-49 years old users.
Snapchat Ads Manager
It has an ad manager that enables you to use your photo or video for an advertising campaign that can be featured within the stories. It ads are in vertical format and can fit within the whole mobile screen and these can include app installations, generation of leads, viewing a video or driving website visits.
Time is the main element in this social network. You have to aim for a video ad that is 5 second or less. Make sure that you will not overdo your short ads and don't forget to include a strong CTA plus a compelling message.
Snapchat Filter Tool
What's cool about Snapchat is that is has a filter tool wherein you can apply for overlay in your snaps and most of the Snapchatters use this feature. You can also opt for a targeted area near your business.
In using this tool you need to maximize a filter that is right for your brand and very valuable to use at the right time, targeted place and the objective of your campaign.
Snap Publisher
Snapchat has a DIY creation tool for ad that allows you to build your own customized ad. It is the best options for small business owners. They can make this ad on their own. If you are a small business owner, just always make sure that it will define what your brand is.
What's a good thing about this platform is that provides templates. You can choose from various templates, therefore you can make your own add even you are not a graphic designer. And take note you can create an ad within minutes.
This is ideal for first-time Snapchat advertisers.
Story Ads
Just like Facebook and Instagram, Snapchat has its own version of Story ads. This is featured within the Discover feed of Snapchatters. It is ideal in featuring your special offers like your latest products, promos and many more. Make sure that have a compelling CTA button.
The secret on this type of ad is that you need to work out for a captivating headline for each of your advertising tile. It must light up their curiosity when they see your featured story ads.
LinkedIn Ads
Are you looking for a larger market of Business to Business professionals? LinkedIn is the right platform for yours. It's a great platform also when you want to reach out for more professionals or to create more connections. Same as other social media it wanted to meet the three objectives: first is creating awareness about your brand. Then, work out on driving traffic to your website and finally to capture leads and increase conversion.
Within this platform, it can build more relationships. You can fully maximize this avenue if you will use its advertising platform. Just like Facebook, it has also a specific targeting wherein it focuses on the qualifications of a professional.
This is truly the answer if you are looking to target for wide professional users. On LinkedIn, you can find three types of ads: Sponsored content, inmail, and text ads.
Sponsored Content
Talking about the sponsored content, this is featured within the news feed of each desktop or mobile users. Its main goal is to target a wide professional audience showcasing the best assets of your brand.
To get the most of your advertising budget for your campaign, make sure that headlines are less than 150 characters since this is the one that gets the most engagement and CTR or click through rates.
When it comes to images you need to make sure that it is compelling and within 1200 x 627px.
Sponsored InMail
This is like doing email marketing within the LinkedIn platforms. With this sponsored featured, you can directly send messages to target Linkedin users straight within their inbox. Take note also that active users can receive your Sponsored Inmail.
To get the most out of your advertising budget make sure that you will use a captivating short messaged which is less than 500 characters.
Text Ads
Want to target desktop users, Linkedin has text ads which appear on the top right of its news feed. Take note also this is not text-based but it features 50×50 pixels thumbnail image and using a professional image is a much better option than using a logo.
In Conclusion
When it comes to social media advertising, you need to make sure that it aligns within your goals and objectives to maximize your advertising budget.
Social media channels open all sorts of ample opportunities that are highly connecting and reliable resource for both B2B and B2C marketing.
There are dozens of social media advertising platforms out there. And to get the most out of your social media advertising budget, some great amount of research must be done in order to craft the right campaigns that will grant you the results you want.
It's just the beginning, and when done right, it can turn into your next B2B or B2C conversion.
About The Author
A digital marketing geek. Has passion for SEO, PPC, Content Marketing, web design and development. He has over 20 years of experience in the digital marketing industry.