---
Online Reputation Management 101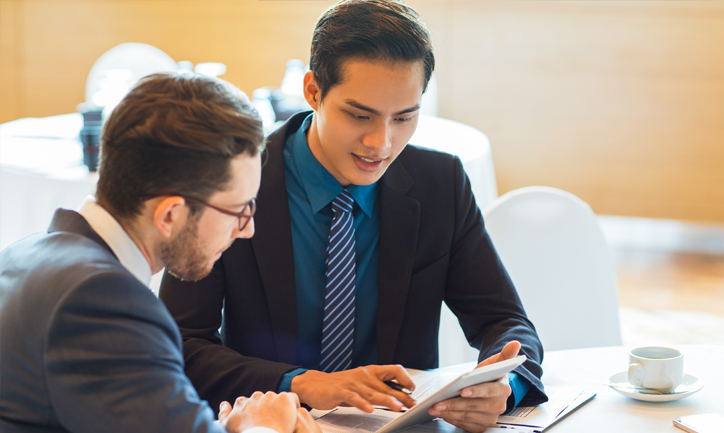 by
A brand reputation is the one that can make or break a business. It can either make your business grow or exit the market.
Negative feedbacks can exist anywhere. You can have a negative review on your Yelp profile, this may exist unaddressed for a long period of time and can affect the perception of your prospect customers.
Online reputation bombs can be in the form of negatives reviews, publish content from hate sites and negative media coverage. These bombs can truly sink your brand.
With this scenario, this is the very reason why online reputation management existed. It involves managing your reputation over the internet. It also deals with reputation building, protection, and repair.
Remember that when you are having a great reputation, you are at an advantage. Your brand can be powerful if you are aware of how to position and deliver your promises.
Sometimes, you can't avoid having a negative feedbacks, this might be caused by misunderstanding or false accusation. And this is where online reputation management comes in.
3 Key Components of Online Reputation Management
When you deal with online reputation management, you are going to work with the following components:
1. Reputation Monitoring – this involves regular evaluations on your social media platforms. Checking your local listing reviews. Definitely, this involves monitoring all platforms. By identifying all your feedbacks, you can able to address them in a timely manner.
2. Reputation Building – to create a brand identity that will last longer and have a voice in the online world, you need to work with reputation building. It involves creating content that will highlight your key features. This is also a way of making startup or small businesses to compete with established brands.
3. Reputation Repair – A damaged reputation can still be repaired. This is one way also of showing how sincere a brand is in embracing improvements if ever the brand is at fault. Reputation repair is also needed if you found out that your brand is a victim of negative reviews or false accusation. This also involves any harmful content as long as possible and working with positive content marketing in order to hide these negative results.
Online Reputation Management is simply telling us that it is a powerful strategy in creating a great brand reputation. But you might keep asking, why it is a need? Why it is important to add in your online marketing campaign?
Why Online Reputation Management (ORM) is vital?
According to Hubspot statistics, about 97% of users search online to look for local business. And based on Nectafy about 88% of users search on mobile devices for local businesses and get to visit or call the store within 24 hours. And if you have a stained reputation. As they search online they have found negatives reviews?
Additionally, BrightLocal survey reveals that about 90% of customers read reviews of local businesses.
This is one of the main reason why ORM is so vital. Negative feedback is an opportunity and it can be addressed immediately if you will work on reputation management.
With online reputation management you are able to do the following:
Create the Right Brand Presence
Making sure that your Brand is Findable
Managing your online reputation can make you gain the following:
Capture new customers or clients. When you have a good reputation, its voice will resonate and reach your prospect and when it happens you will gain new customers. Since customers are one of the reasons why our business existed, we have to make sure that we can maintain a good reputation online.
Provide Superb Customer Support. In order to address the negative feedbacks and queries of the customers, you can able to come up with excellent customer support. You will find out about satisfaction opportunities.
Loyal Customers. If you continuously address the negative feedbacks and continually monitor your brand reputation, you will aware on how to retain loyal customers. If you have master customer retention through great user experience, you are simply on the right track.
Prevent your brand from a reputation crisis. Through constant monitoring of your brand, you will able to protect your brand from reputation. By addressing the complaints of your customers, you can prevent negative reviews to exist.
Get Connected with Brand Influencers. Working out with online reputation management, you will have the opportunity of building a relationship with influencers. These influencers can help you share the key features of your brand or share the greatness of your brand.
Winning Customers Over Competitors. One of the most interesting gains with online reputation management is that you will be able to capture your competitor's client. By seeing your uniqueness and highlighting your key features and benefits, they will see why you are the best option.
How to Get Started
After fully understanding what is online reputation management is, it is now time to know how to get started with online reputation management.
Start With Brand or Business Name Search
A good start with this kind of campaign, is knowing the status of your campaign, how is it doing so far? It is vital to identify it's overall profile especially when it comes to the local search.
If you have found negative reviews or false accusation, you need to reach out to the website owner first. You must ask for the removal of the content. If it will not work, you need to check out search engines criteria on how you can remove it.
If you can't still remove it, it's time to work out for other strategies, this entails working with a solid content marketing strategy that focuses on featuring your key features and benefits.
Claim Social Media Sites
If you haven't registered to social media sites, it's time to join. But before doing this, you need to identify which platforms work for your brand. Not all social media platform is relevant to your site. You need to find out also if which platform you can find most of your customers.
When you have claimed this social media profiles, it is now time to deal with the real game. You need to have active social media accounts. It will be great if you will join their discussions.
And if you have found out that negative feedback was left within your account, you need to respond to it promptly. If you find that it is an inappropriate review, you can flag it.
Just be active and come up with a strategy that can let you increase the number of positive reviews.
Tell Your Story
To reflect your brand sincerity, it's time to tell your story. Hearing the existence of your brand and how it started is the best way to improve your reputation.
Showcase also your inspirations, it can spark awareness if you can share, who or what inspires you to start the business.
In telling your story, you must have a uniform presentation all throughout your platforms. You can post it through your blog and have it spread in your social media accounts.
Be Cautious With Your Action
There is a wider audience when you are going to deal online. And we are aware that there lots of eyes that can see our action. In order to maintain or continually build a good reputation, you must be cautious of your actions.
Business Pages are public, therefore, you need to be careful in sharing and in responding with negative reviews. There is no room for anger when you are responding to negative comments about your business. You might be judged with this.
We should follow some basic rules when it comes to handling online reputation:
Be Professional and Respectful – If you want to become a well-respected brand, it must start with your action. You must start by paying respects to your customers and competitors.
Be Transparent – Express sincerity when dealing online. Don't deal with a hidden agenda.
Be Observant – You need to monitor what they are talking about you.
Be prompt and Polite – When it comes to responding to your negative feedback, you need to respond quickly but in a polite manner.
Respond positively to criticism – You will lose the game if you will fight back with the criticism over your brand. When you find out about this, just be optimistic and as said before, just be courteous in addressing those criticisms.
Understand the criticisms – If ever that you find out that you have some criticisms, don't be angry, you need to understand why this one existed. Always take a look at on the two sides: is it your fault? Is it someone's fault?
Claim your Google My Business and treat it as a business card – You need to optimize your Google My Business Page. You need to share real images over your account. After all, your future clients want to see that your business does really exist.
Go on with Business and Learn from your Mistakes – If criticisms existed due to your fault, don't be embarrassed, you need to correct it and learn with your mistakes. Take this as important lessons you have gain.
Ask for help – When you can't solve a problem, remember that you are not alone. There are experts that can help you with your online reputation management.
Use the Best Tools for Online Reputation Management
Sometimes it's hard to manually monitor your brand. There are tools that can answer. There best tools that can handle your reputation management.
You can use BirdEye, Podium, Yext, Reputation.com, Reviewtrackers.com, TrustPilot and many more.
You need the help of these tools to regularly monitor your brand reputation.
There are also some free tools that existed to give you updates about your brand. You can opt to use Google alerts to give you notifications if your brand or specific keyword was mentioned online. It forwards notification, straight to your email.
Get Positive Reviews
ReviewTrackers Survey shows that about 94% online shoppers said that they are prevented to do purchasing if they have read negative reviews. This only implies that having positive reviews gives a big impact on your brand.
As we can see, having positive reviews and high ratings can drive purchases, elicit authenticity, and improve your brand visibility. They are clearly a decision making factor when it comes to choosing your brand.
Harvard Study also features that reviews can directly affect your sales and revenues.
But how you can increase getting positive reviews?
Have some pages where your customers can leave reviews, this can include your own website, social media pages, your local citation listings, i.e. Yelp and many more
Develop content that can attract your customers to solicit positive reviews. Make sure that your social media badges or local listing profile badges are a presence within your blog or within the sidebar so that they have the chance to immediately see where they can leave reviews.
Develop incentives that can encourage your customers to leave reviews. You can partner this strategy through email marketing. You can have discount coupons, gift cards or many more. Just be creative in thinking for the best incentives.
Solicit reviews at the right moments. Make sure that you gather for reviews at the right time. For example, it is best to ask for reviews after they have purchased from your store when repurchase or reorder.
Ask for reviews on the right avenue. Make sure that you know if where your customers are. If they are present on Facebook, you need to leave a message with the link review using the messenger app.
Start by asking with open-ended questions. You must not start to directly ask for reviews. You use an open-ended question to gather reviews: for example "How do you like our products?"
Make sure to respond to every review they left. Don't be sad even if you receive a one-star review. All you need to do is respond politely with them or reach out to them and know the reason why they leave a one-star rating. This scenario implies an opportunity. By knowing their side you will know how to improve your brand.
Don't forget to share the positive reviews you have received. When you received positive reviews about your brand you need to highlight this by sharing in social media. You can actually have a section on your website that features your positive reviews over your brand.
Push Negative Reviews Down
As you find out about negative reviews existence on the first page of search results, you truly need to move. As statistics shows, online customers care about reviews. You must not take this for granted.
You need to push down your negative reviews. You can do this by creating positive content that highlights your brand. Optimize it by building backlinks on it. You can also add your target page link within your positive reviews.
This strategy calls for burying your negative reviews.
Determine the Best Strategy that Works With
Once you are monitoring your brand, you will discover the best strategy that works with your reputation. This is the time to find out if your current content strategy is working or not. You will work with adjustment also as soon as you define what strategy works best.
You need a strategy that can help you gather more reviews and improve your brand presence. It must be a strategy also that have a long-term effect.
Create a Plan
One thing that you need to consider to pursue your online reputation management is the need for a plan. It must be a strategic plan. It should be a plan that works for the long-term.
You need to create a reputation strategy that considers all the key elements that you have discovered about your brand, i.e. what your customers say about your brand.
Therefore,
Building a brand reputation is so powerful nowadays. Dealing with ORM has lots of benefits. It does not only stops in repairing your brand reputation. Just like any other online marketing strategy, online reputation management is a continuous process.
Working with ORM lets you discover not only the negative reviews but the opportunities on how you can improve your brand. It gives you also the idea of what your customers are saying about you.
Yet, in dealing with ORM, you need to follow a set of standards. As mentioned above there are a set of rules that you need to follow when dealing with your online reputation.
This is also not about pushing down your negative comments or feedbacks, it deals with making sure that your brand is represented accurately over the internet.
As Google rankings can change over time, we need to partner our strategies with online reputation management. And this is an ongoing process. You need constant monitoring of your social mentions and search results.
You can also use some tools to help you in the process of building your brand. If you want to succeed with this campaign also you can ask for the help of online reputation management specialist.
When it comes to online reputation management, what matters the most is that you need to be prepared at all times. Therefore, you might recognize that ORM is a must.
Recommended Posts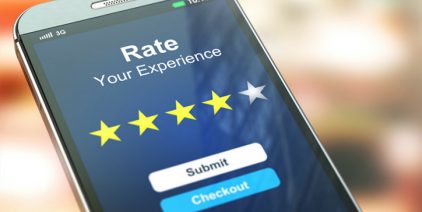 April 22, 2019
April 16, 2019