---
A Detailed Guide with Content Marketing and Native Advertising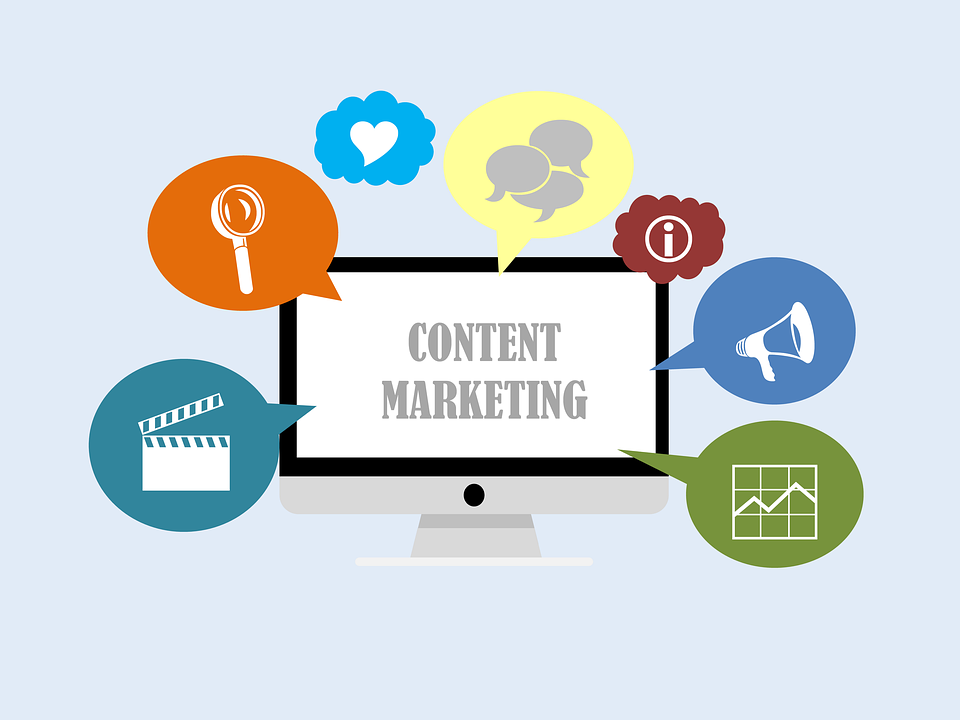 by
After hearing of 'native advertising,' what comes to mind? Do you immediately jump to thoughts about content writing or vice versa?
This brings us to the reason why we're writing today's article. Most people, in general, still manage to interchange these two terms. But if you're after succeeding and doing effective online marketing, it is essential that you understand these two concepts clearly.
These two concepts are definitely different from each other. Each one has its value in your campaign.
You see, the complex landscape of online marketing has exceedingly developed and changed drastically during the previous decade or so. As the realm of digital marketing keeps improving and changing, as do the regulations that provide the essence of the various aspects which always change in conjunction with it. So, let's talk all about content marketing and native advertising.
Let's get two things straight, for starters. Native advertising points to one particular method in which marketers do content promotion. On the other hand, content marketing pertains to a wider practice that involves both advertising and distribution of content.
Various companies and marketers freely make use of both terms in semantical fashion. However, contrary to what some people think, both native advertising and content marketing differ in abilities and technical definition.
And today, we'll dive into what makes these two content types different from each other.
All About Native Advertising
In all reality, you've seen native advertising dozens of times. And as such, you're massively familiar with it.
Native advertising can be classified as one kind of digital marketing strongly depicted through efficient and ad placement that doesn't obstruct people's user experience. It also provides focused and relevant pieces of information to the specific audience segment.
Ads that are native in nature are placed 'discreetly' mixed between the content, in order to prevent disrupting how the visitor is experiencing it. This means they don't usually show up like the traditional ad form you're used to seeing. Native ads avoid blatantly advertising for a specific service.
Content distribution like this makes use of relevant and other pieces of information in order to interact with other site visitors of another company's domain. A lot of the time, native advertisers use formulaic headlines.
Think of the segment for a native ad sort of like a slot for television adverts, that billboard you see everyday, or an ad aired over the radio.
You can differentiate native ads from banners on the website they're hosted on via the descriptions that show words along the lines of 'ad' or 'sponsored content.' They appear on each ad (even if they are decreasing in degree of obviousness as time passes).
In addition, whereas owned media makes up the essence of content marketing, paying for space in another site owner's platform is what native ads are all about.
In the case of native advertising, you aren't going to be purchasing space similar to banners, but to integrate your articles in a method that blends into other forms of content that's displayed within the webpage. An example of native advertising can be found in one write-up produced by the New York Times. It was about imprisoned women, and it was made to promote a TV series by the name of Orange is the New Black.
Furthermore, when it comes to content marketing, you have to take time and build your own audiences and find ways to draw them towards your own channels. This entails a generally lengthy and pricey process; even if the method of advertising is financially for free, content marketing needs a huge amount of time investments instead.
Meanwhile, with native ads, you pay so you can have access to someone else's audience. This lets you conserve large portions of your time and money, and have immediate results– so kind of like the pay-per-click equivalent of the content marketing. Logically, the idea is that you can get this other person's audience to unite with your selected target audience.
The Pros and the Cons of Native Ads
What sets native advertising apart from other types of advertising is easy. As we've mentioned, it involves paid advertisement that is meant to unite its appearance to the rest of the content on the pages where it's being shown.
And although it might initially seem like something worth avoiding in favor of content marketing, there are advantages and disadvantages with native advertising which needs consideration before starting the campaign.
The Advantages
Here are some of the advantages that come with native advertising:
Ad placement: In the case of native advertising, the copy of your ads appear in places that you audience are already looking at. You see, most internet users created their own pattern to avoid a distinct locations within the page to keep themselves from being filled with ads. Native advertising manages to sneak past these habits plus snags the users' attention
Effective targeting: Native advertisements do better with laser targeting. They attract 3x additonal time plus attention and have 10x to perform better than the traditional ads.
Increases brand appeal: It can do wonders in increasing brand recognition than with other forms of advertising. You need only create them considering the readers, and it needs to follow its high quality rules.
They fit in: By 2020, it has been predicted that about 63% of the spending the mobile display will be coming from native advertising.
The Disadvantages
On the other hand, these are the downsides of playing into native advertising:
It might lead to creating a brand awareness that is negative: Negative feelings reflect on the brand when the customer experience with native ads are not a good one from the start.
Might be more pricey: If you're looking to cut down the budget on your marketing, the use of the native ads might be the best solution. It functions like pay-per-click.
No SEO benefits: Native advertising can't help you achieve your goal to gain traffic increase that's being generated to your site.
Basic Stuff About Content Marketing
Meanwhile, content marketing is centered around a larger goal and a more expansive objective. Similar to native ads, when it comes to content marketing aims to provide valuable knowledge for the sake of raising brand awareness. Content marketing can do this while having to target a special group of prospective clients and customers.
This is a marketing strategy that deals in creating valuable content to the target audience.
The primary purpose is to build trust, credibility, and authority through more invested relationships with your customers. Content marketing has gained so much traction and importance in recent years, and in fact, it's even deemed as the reigning king when people talk about content for websites.
But that's not all, content marketing also focuses primarily on nourishing your leads as a part of the long process. The big goal here is to influence the customer in such a way that you get to see significant increases in sales for the business and encourage conversions, as well. It's not just one article and you're done. It's a process that is continuous and unites the ideas fueling your entire content marketing efforts.
In order to spread all of the content, content writing mostly relies on distribution channels that the company already owns. And in the long run, the content eventually becomes an important property of theirs. This is different from native advertising which is well-known for traditionally running on a 'pay to play' basis on other platforms outside of the company's control.
When it comes to your own media, it deals with your own images, videos or assets, This process generally includes other forms of content and not just textual content. We're talking videos, guides, newsletters, whitepapers and the very blog you're reading.
Advantages and Disadvantages of the Content Marketing
as we have defined the content marketing, we can how valuable this one into the campaign, and below you will advantages and disadvantages of content marketing.
What truly the benefits that we can get? And what is lacking or the down side if we are going to deal with the content marketing.
It has an increasing popularity when it comes to dealing with B2C and B2B.
Advantages
Here are some of the reasons why you should consider investing in content marketing.
Fairly simple basics: Its basic principle involve understanding your target audience. In line with this your are going to identify the best content to post. And you can use content marketing in working out with your online goals. This simply involves to starting with understanding of your customers are.
Builds domain authority: In making relevant articles can lead to an awesome effect in conversion. Through content outreach you able to build opportunity that can make you domain authority or DA to increase.
Cost effective: This is one of the most cost effective strategy, although this difficult to start with. It can bring a big impact with your campaign.
Creating Assets that last: Remember that when you have published a great one, there will be having a great effect even if you're not doing anything. As long as you dedicate every type of content that you make yo your audience, you are simply working for a pieces that are memorable and will be digested by your audience. It should be a content that is of value. It must answer their needs or if possible their wants.
Involves clients & employees: By involving your clients and employees, creating content can be a lot more easier especially when you are going to use your employees in creating content. They can contribute exciting and interesting content. They can be reason that can create spark within your content.
Supporting other customer and marketing service: Make sure that the one you are creating adhere with the audience. As mentioned before it must answer their needs.
Reaching the right target audience. In order to achieve this goal it is essential that you have always start by mapping out your buyer persona. As the starting point of this campaign, you must have a comprehensive customer research for better understanding of your audience. In line with this you must promote the content also within the identified target audience.
Increase Revenue: A good content marketing strategy can lead to increase in revenue. This is vital in this modern age due to the increasing use of internet. It provides us opportunity to compete even with the established brand. Even you are mid-sized company, you can still have the power of competing with bigger brands through content marketing and create a significant impact with your revenue.
The Disadvantages
Here are some of the down side of content marketing
Time-consuming: You need to spend time in searching for the best content that can work with your audience. You need to do some customer search and analyze the data in order that you can able to come up with a content that suits your audience. It be a content also that is easy to digest or understand.
Can Tough with Smaller Team & An Expensive One When Outsourced: Dealing with content marketing it requires wider range of skills and it can be tough if you have a small team. And if even you are a small team, you might decide for outsourcing but it is an expensive one. It truly needs a range of skills if you will apply it.
Hard To Determine the Results – When you don't know how to measure and manage this properly, you will truly find it hard if this campaign contributes to your online marketing. It also difficult to uncover if you are working with multiple clients. Therefore there is a must to know the proper way of measuring this campaign. It needs skills and tools in order to get the right measurement.
Difficulty in Management – Each of its processes can be tough to manage like content scheduling. its promotion and results measurement. It still boils down to having a wide range of skills. There are challenges to come along in each of the areas. It simply need the right skills and tools.
Can be Costly – Content marketing does not only deals with writing articles, it also works on on video and podcast creations or the use multiple media. And with the reality, this is truly expensive. Aside from, as said before, this is also consumes a lot more time and need a wide range of skills for the implementation.
Must be Partnered With Promotion – In order to spread and increase the visibility of the content, this one is needed. It needs to be share within your network and reach more customers through paid advertising. It needs to be partnered with Paid advertising or PPC which entails more money for each of the campaign. This is also needed if you have a competitive market. It is not enough that you will just produce content, you must partnered it with advertisement for increase in discovery.
Best Practices for Native Advertising & Content Marketing
These two well-known methods have discovered ways to come closer to their specific target audiences without obstructing the user experience. And compared to other traditional plus naturally intrusive ads, both of this strive to produce content that your users would wanted to see.
In native advertising, its goal is to have a content that is align with your objectives and goals of your brand.
While for the content marketing it has a wider range. This type of digital marketing is not limited with one specific formula for success or just one occasion. Rather, it implements the use of different tools and materials in order to build long-term relationships with customers. And your goal? To establish trust between yourself and the customer as the main source of information business niche.
But you must consider the following in order to achieve effectiveness of your campaign.
Add valuable tagging Create a content that is relevant and highly valuable.
Avoid overusing of the sensational and the moving titles: Make sure to look for titles that are attractive to your users. It must capture their attention and never work on titles that are too good to be true and in the end you can't fulfill.
Deliver a content that considers your business objectives: Create content that answers questions posed during your goal-setting stage.
Work on practical content: It must be valuable and can answer the needs of your customer.
Establish emotional connections: Add spice to your content that can enable you to connect with your target audience and solicit some feedback. You can add within your website the trust symbol.
Telling unique stories: In order that you can have a notable brand, it is essential that you need to consider working with a unique story.
Why do native advertising & content marketing matter?
Understanding the difference between these two aspects of digital marketing allows us to capitalize on them and market better.
From this post alone, it's easy to see how native advertising & content marketing work hand-in-hand here. Simply put, them having different goals and different methods to achieve them. Combined they can collaborate to bring a significant amount of quality content to your qualified customers.
Recommended Posts
March 15, 2019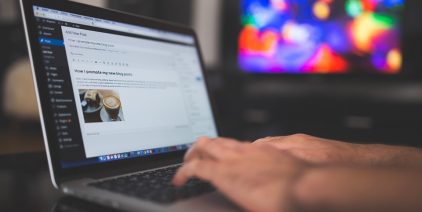 October 4, 2018